Password & Devices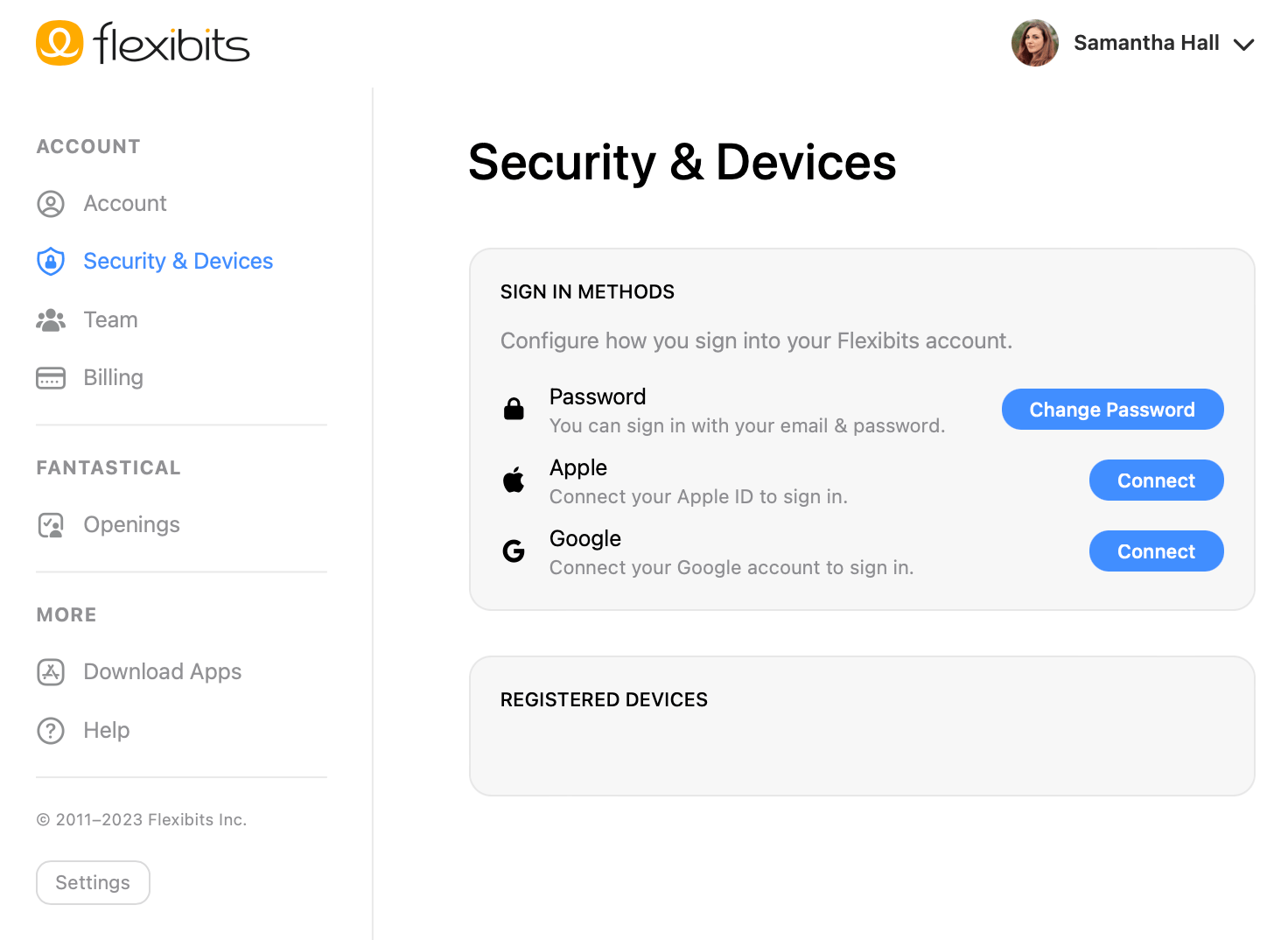 If you used the email and password sign in method when creating your Flexibits account, you can click the Change Password button to make a new password to access your account.
If you used the Sign In with Apple or Sign in with Google methods when creating your Flexibits account, then the Change Password button will not appear. Authentication is handled by Apple or Google instead of via a password. The Password & Devices section will simply be named 'Devices' in the Flexibits Hub to reflect this.
In the Registered Devices section you'll see a list of devices that are connected to your Flexibits account. Click the Deactivate button next to the device name to revoke its access. If you do this, you will need to sign back in to your Flexibits account on that device.