Fantastical 2.10 for iPhone, Apple Watch, and iPad
Fantastical 2 is now ready for iOS 12, watchOS 5, and the new Apple Watch Series 4! Fantastical 2.10 for iPhone and Apple Watch and Fantastical 2.10 for iPad take advantage of new iOS 12 and watchOS 5 features, including Siri Shortcuts, interactive notifications, and Siri and Infograph watch faces.
Siri Shortcuts
Siri Shortcuts allow you to bring Fantastical directly into custom Siri phrases and other shortcuts. Here are some examples of what you can do with Fantastical's shortcuts:
Set a phrase such as "Hey Fantastical" to automatically open Fantastical to quickly begin creating a new event or reminder using Fantastical's parser
Show upcoming events or reminders as part of a custom shortcut using the Shortcuts app
Jump to a specific reminders list by creating a button on the home screen with the Shortcuts app
And more: You can see all of Fantastical's available shortcuts in the Settings app under Fantastical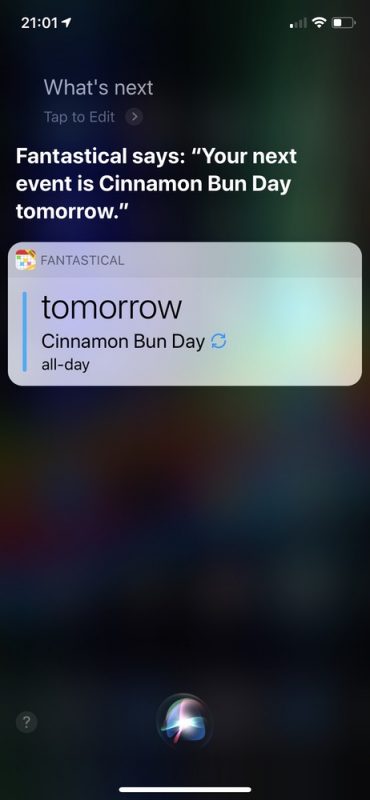 You can access Fantastical's shortcuts from the Settings app under Fantastical > Siri & Search > Shortcuts, or from Apple's Shortcuts app.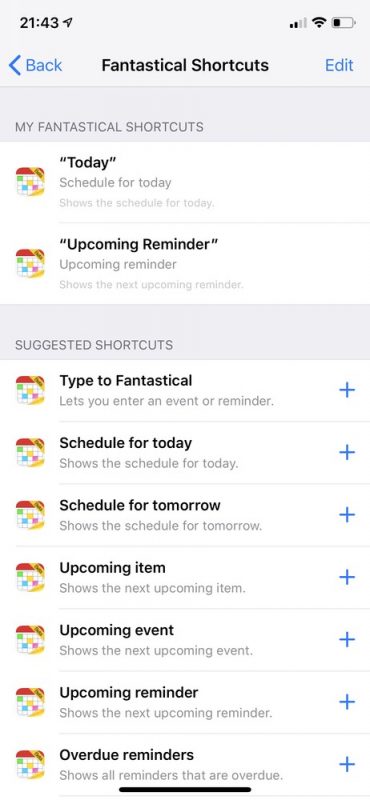 If you want to learn more about how the Shortcuts app works and how you can integrate Fantastical with other shortcuts, we suggest taking a look at Apple's guide to the Shortcuts app.
Interactive notifications
You can now snooze events and reminders directly from the notifications, rather than having to open Fantastical. This makes it even more convenient to snooze items for later, and you can even choose how long you want to snooze for.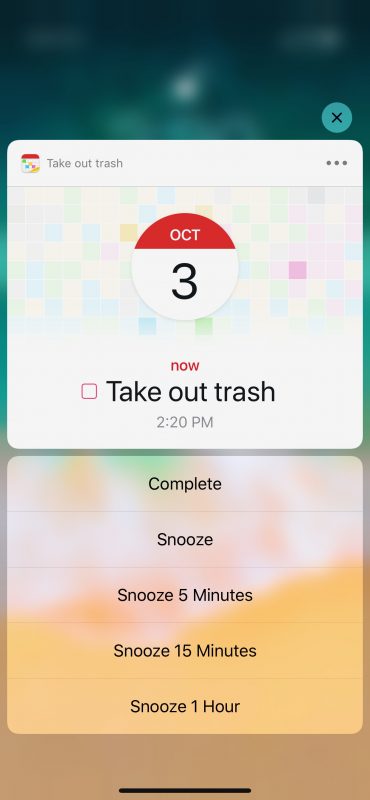 Siri watch face
Fantastical will now send upcoming events and reminders to the Siri watch face. Siri watch face learns what kind of information you want to see over time, so the more you use Fantastical on your watch the more often you'll see upcoming events and reminders.
Infograph watch face
Fantastical 2.10 also brings support for the new Infograph watch faces for the Apple Watch Series 4. You can choose from three different complication styles: Two for the Infograph face and one for the Infograph Modular face. Don't forget that you can customize what is shown in the complications. Open Fantastical, tap the settings icon, then tap Apple Watch and you can choose what kind of information is shown.
Fantastical 2.10 is available now, so open the App Store and make sure you're up to date, then enjoy!
Finally, please note that Fantastical 2.10 now requires iOS 11 or later and watchOS 4 or later. But since you're reading this you've already updated to iOS 12 and watchOS 5, right? 🙂