Cardhop 2.0 and Flexibits Premium
We're very excited to announce the next big milestone in Flexibits's history – the launch of Cardhop 2.0 and Flexibits Premium!
Cardhop 2.0 is a major upgrade for Cardhop, adding a host of new features (plus lots of love and polish!) along the way.
Flexibits Premium is the new name for Fantastical Premium. It now includes both Fantastical and Cardhop for the same price! If you were a Fantastical Premium subscriber, you are now a Flexibits Premium subscriber, with full access to Cardhop's premium features along with your existing Fantastical premium features at no additional cost.
Just like when we launched Fantastical 3.0 last year, we've made sure that all existing Cardhop 1.0 customers still receive free access to all of the features they purchased without having to subscribe to Flexibits Premium. Further details about this can be found at the end of this post.
Without further ado, lets take a look at the new features we've added to Cardhop 2.0!
Relationships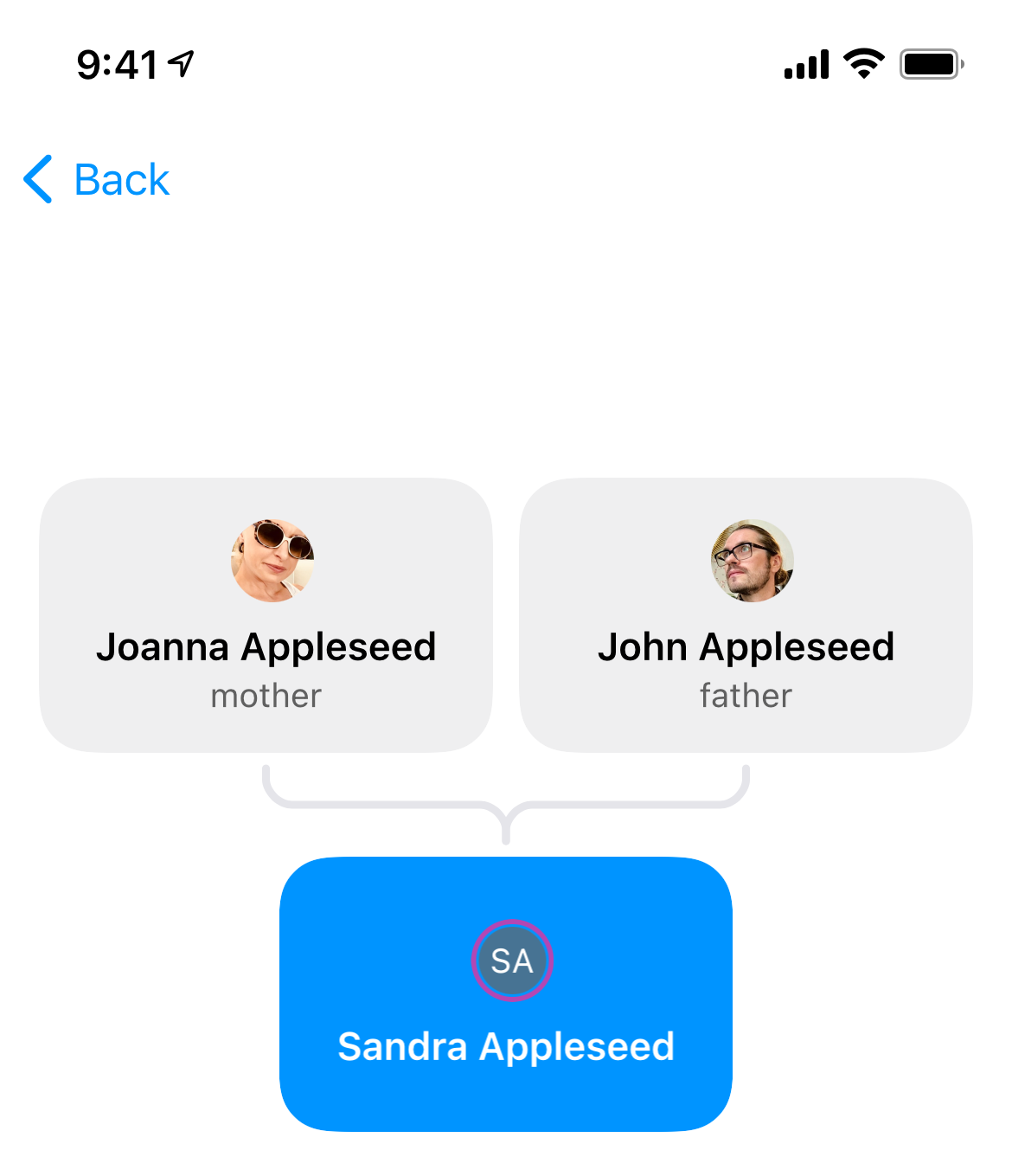 Using the Related Name field, Cardhop's Relationships feature displays the relationships between your contacts in an easy-to-see chart.
In addition to personal family tree relationships, Cardhop's Relationships feature integrates with your workplace's directories, allowing you to visualize professional relationships and management structures within your organization. Think automatic organization charts.
Whether personal or professional, you'll never be left wondering who's related to who in your life!
Invite with Fantastical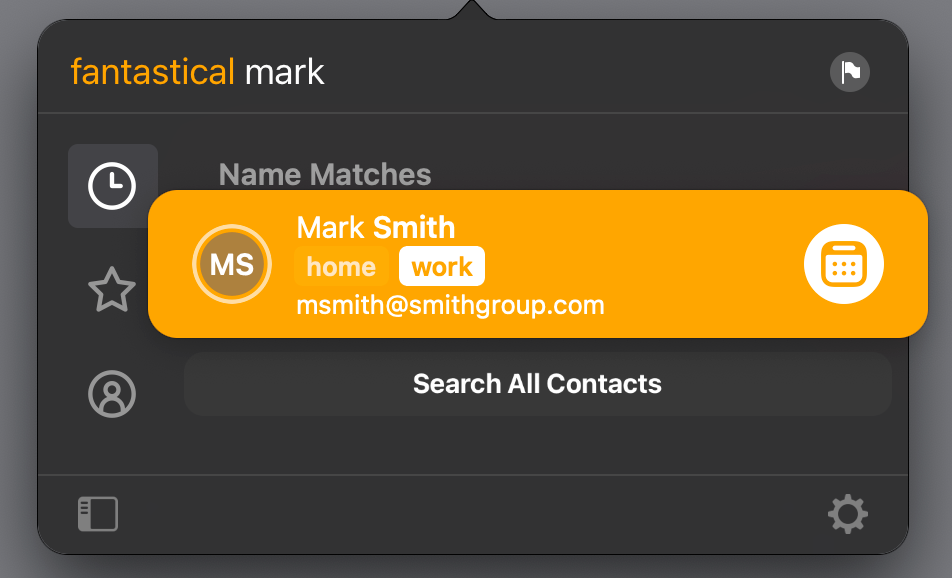 We thought it'd be super convenient to integrate Cardhop and Fantastical more closely, and now you can invite your contacts from Cardhop to an event directly in Fantastical with a quick action in Cardhop! Just type 'invite' or 'Fantastical' into Cardhop, followed by the name of your contact or group, and then complete the action. Fantastical will automatically open to the new event window with your contact(s) automatically added to the invitee field. Just finish typing the event details into Fantastical and you're good to go! Adding your invitees (especially large number of invitees) has never been easier.
Business card scanning on iOS and iPadOS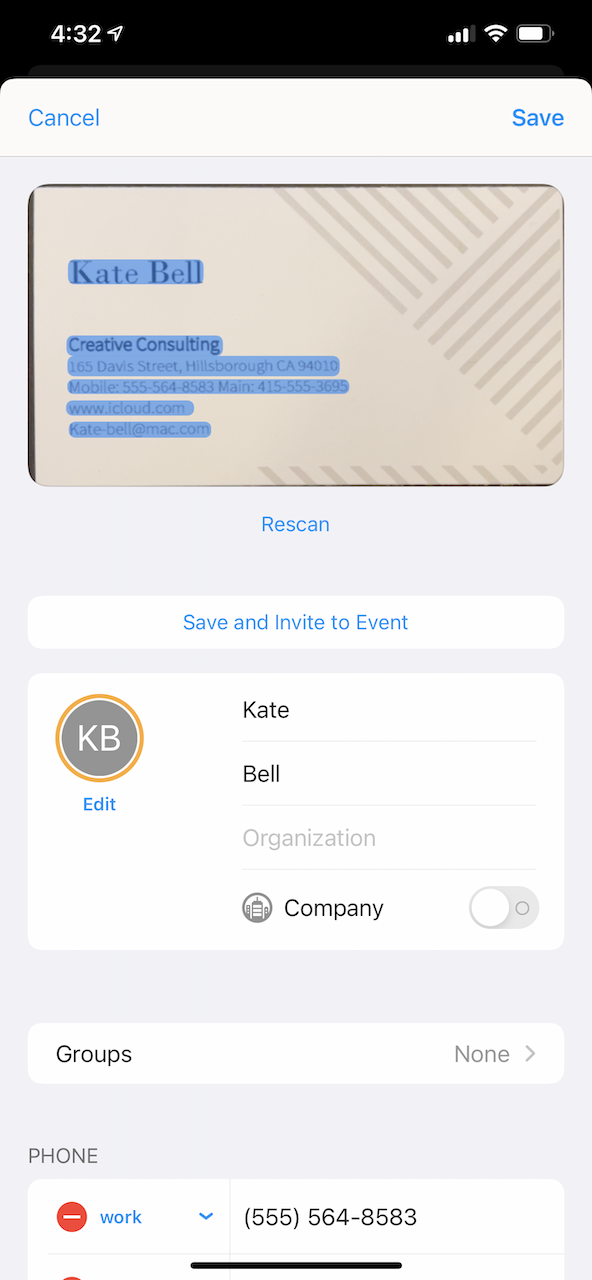 One of the most requested features we received for Cardhop was the ability to scan physical business cards and have Cardhop's language parser understand the text from the card and make a new contact based on this information.
We've been working hard on polishing this feature for a while now, and it's finally ready to see the light of day! Try using it on any physical business cards you have to quickly digitize the information and save it in Cardhop. Even better, with one tap, you can save the card and instantly create an invite with the contact in Fantastical. It's super fast and super convenient.
Widgets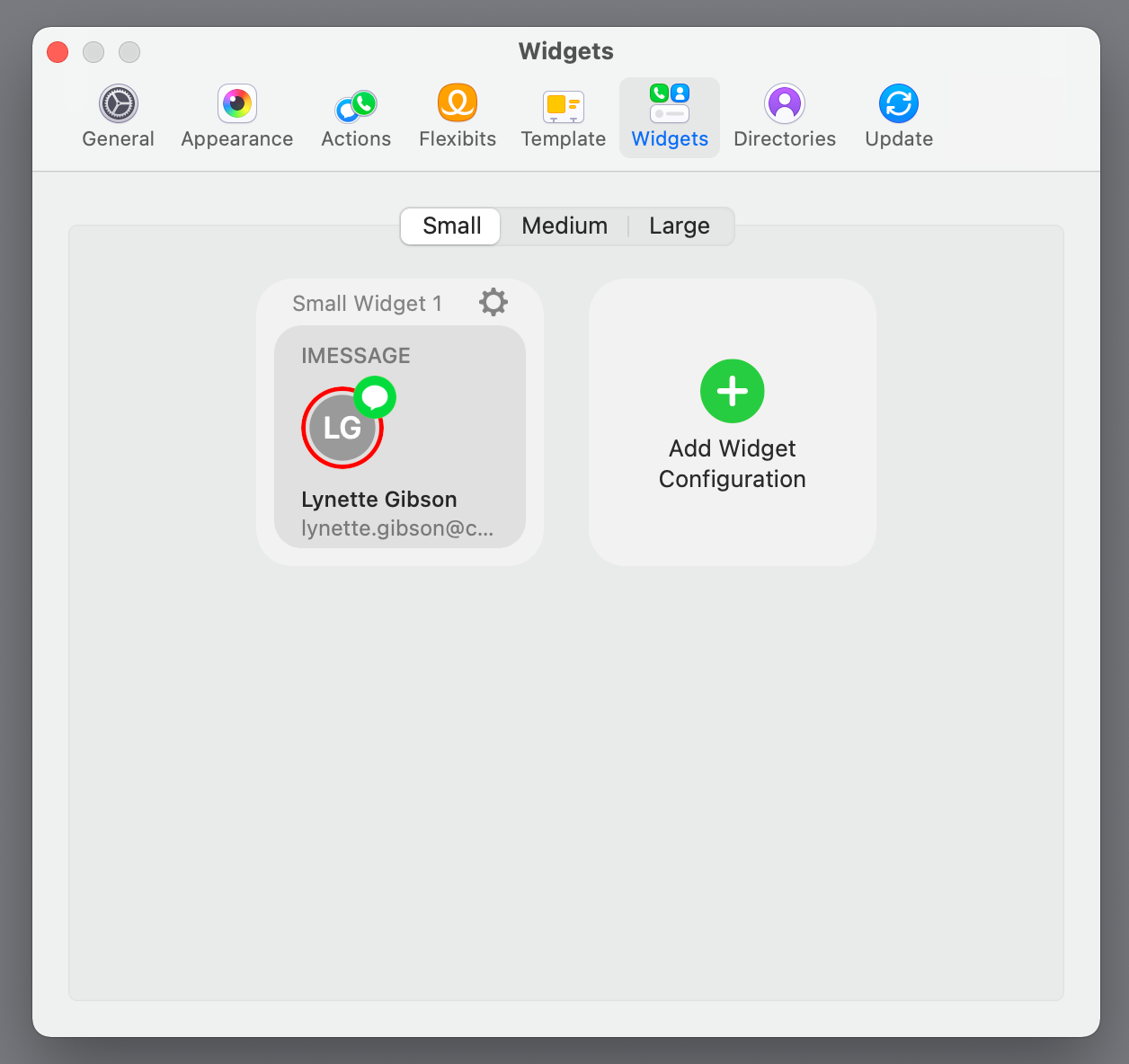 iOS 14 and macOS Big Sur ushered in a new paradigm for widgets on Apple devices, and our users loved to make use of Fantastical's new widgets, which we introduced last year. Now it's time for Cardhop to join the party too! We've designed small, medium, and large widgets that you can place on your Home Screen or Notification Center to instantly access specific contacts or perform certain actions. Your favorite contacts and interactions are now only a quick tap or click away!
Image attachments
Do you want to add images to your contacts? It's expected to have a contact avatar image for each card, but many people also want to associate multiple pictures with a contact. With Cardhop 2.0, you can upload additional images to your contacts for future reference.
Pricing and Flexibits Premium
Cardhop 2.0 is free to use.
If you are a current Flexibits Premium (previously known as Fantastical Premium) subscriber you now have full access to Cardhop 2.0's complete feature set included as part of your subscription, all at no extra cost – enjoy!
If you are a previous Cardhop 1.0 customer (you purchased Cardhop 1.0 via the App Store or purchased a Cardhop 1.0 license via our website) then you can use Cardhop 2.0 with all of the features you purchased in the earlier version of Cardhop at no extra cost. You will also continue to receive ongoing support and bug fix updates for free. If you want to access the new premium features we added to Cardhop 2.0, then a Flexibits Premium subscription will be required – take out a two week trial today. You'll also get to try out Fantastical's premium features as well, since both apps are included!
If you're just discovering Cardhop for the first time, then you can simply use the free version of Cardhop 2.0. To unlock all of Cardhop 2.0's features you will need to take out a Flexibits Premium subscription.
We hope you will enjoy all of the new features in Cardhop 2.0. And for our existing subscribers, we hope you will enjoy the addition of Cardhop 2.0's premium features as part of your Flexibits Premium subscription! Until next time…