Fantastical 3.5 Arrives Alongside macOS Monterey
Just as we finished adding the new iOS and iPadOS 15 features into our previous update, we continued working on another new update to Fantastical! Launching alongside macOS Monterey, Fantastical 3.5 includes a host of improvements that will make your invites and video meetings even better.
Let's take a brief look at the improvements that Fantastical 3.5 brings to the table.
Public meeting proposals
Have you ever wanted to share a proposal with people without having to enter their contact details one-by-one or sending an email to everyone?
With Fantastical 3.5, you can now generate a URL for your event proposal and then manually share this with people using whatever method you like: iMessage, a Twitter DM, posting to a Slack channel, your Zoom call's group chat, a Discord server… or wherever else you can paste a URL into!
Invitee visibility on proposals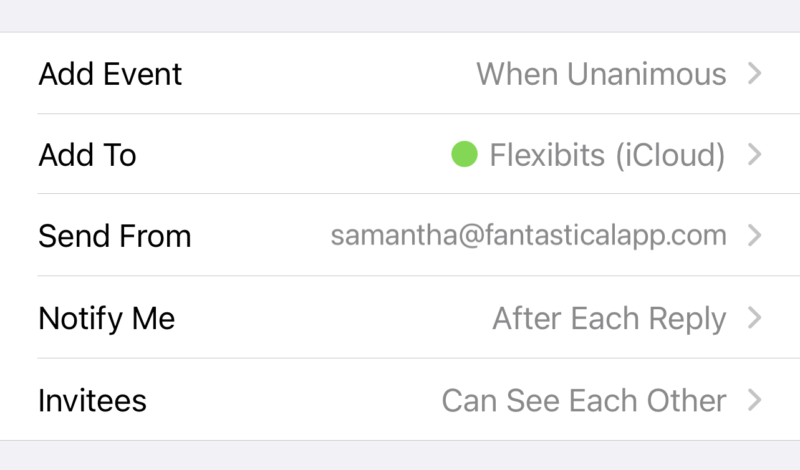 Sometimes you don't want everyone to see who's been invited to your proposed event until after you confirm it. For example, you might want to avoid co-workers discussing who declined a last-minute meeting.
Help your contacts keep their status private, by choosing whether invitees should be able to see each other or not when your proposals are sent out.
Webex integration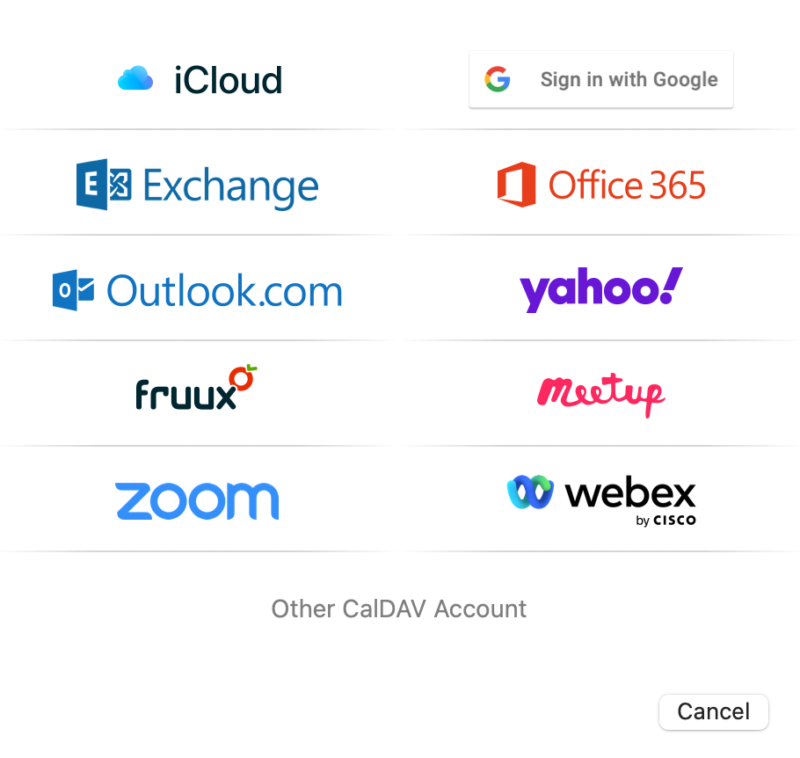 In addition to Zoom, Google Meet, and Microsoft Teams calls, it's now possible to add and set up Webex calls directly in your events! Just add your Webex account to Fantastical and you'll see the new Webex meeting option alongside your new invites – with a single click, you can add a Webex Meeting. With more calling possibilities at your disposal, instantly adding a conference call to your event is now even more flexible.
Time sensitive notifications in Fantastical for Mac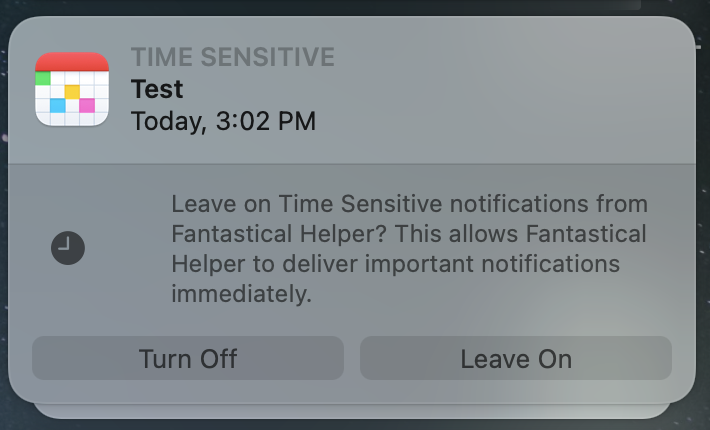 Earlier this year, Apple introduced time sensitive notifications to iOS and iPadOS. With the launch of macOS Monterey, time sensitive notifications have made their way over to macOS too.
Time sensitive notifications are especially helpful when you're trying to filter out some of the less critical notifications received throughout the day. macOS can group notifications together until you have time to review them, which helps maintain your focus on the task at hand. However, oftentimes you may need to see notifications from priority apps regardless of what you're focusing on. Event alerts from Fantastical are likely something you'll want to be aware of at all times (but if they're not – no problem!), so we've added support full for time sensitive notification support in Fantastical for Mac 3.5. There's no need to worry about missing your important event and task alerts.
More to come!
Even though this marks the end of our brief overview of the new additions to Fantastical 3.5, we'll be publishing a more detailed look at all things related to event proposals in the coming weeks. This forthcoming blog post will expand on the overview given in this article, and hopefully give you some more ideas for how Fantastical's proposals feature (including the new additions from this 3.5 update) can make your life easier. See you then!