iOS 16, Fantastical 3.7, and Cardhop 2.2 Are All Out Today!
If you're an Apple fan, September is one of the most exciting times of the year! New OS updates and devices are announced and released to the public, and here at Flexibits we aim to coincide Fantastical and Cardhop updates to launch at this time too.
Today brings the release of iOS 16 from Apple, and macOS Ventura is right around the corner! Today also marks the releases of Fantastical 3.7 and Cardhop 2.2 from us here at Flexibits. Fantastical 3.7 incorporates a number of new iOS 16 and macOS Ventura features, as well as some significant updates to Openings in Fantastical Scheduling, and plenty of other smaller fixes and enhancements too. Cardhop 2.2 also introduces support for new iOS 16 and macOS Ventura features.
Without further ado, let's jump in and discuss the headlining features in our latest updates to Fantastical and Cardhop!
iOS 16 Lock Screen widgets
One of the biggest changes to how we use our iPhones is found in iOS 16's new Lock Screen, offering the opportunity to add widgets for quick, at-a-glance information whenever you pick up your device.
Fantastical supports the iOS 16 Lock Screen with three different widgets: Up Next, Calendar, and Quick Action.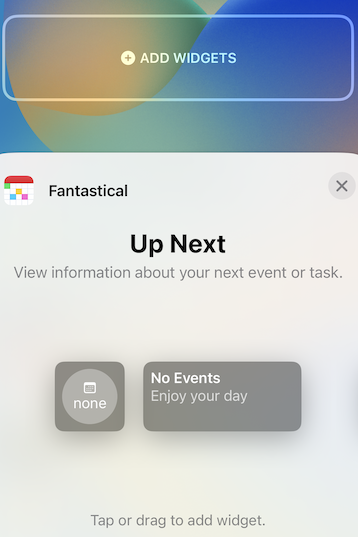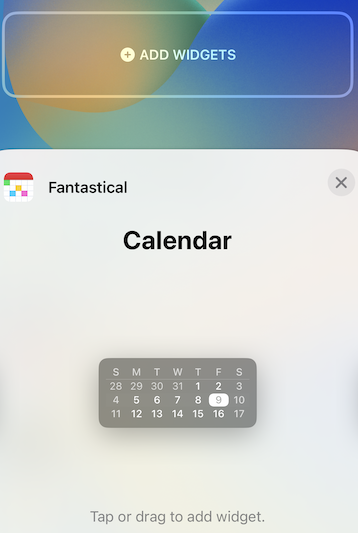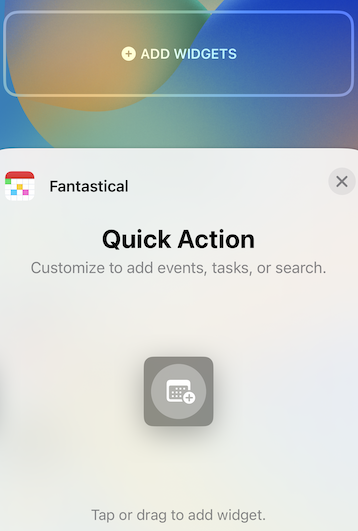 Up Next will display your next event, and you can choose which Calendar Set you want the Up Next widget to use, and whether you want to show all events and tasks or only those that are timed. The Calendar widget helps give context to today's date. And the Quick Action widget acts as a button that opens Fantastical and immediately starts creating an event, task, or performing a search.
Cardhop also has a presence on the Lock Screen via the Quick Actions widget: add up to four of your favorite contacts and choose an action to be performed when you tap each widget. (The actions for each Lock Screen widget can be specified in Cardhop's Settings > Widgets > Small Widget.) So if you ever wanted to message a friend, email your boss, or FaceTime your partner right from your Lock Screen, then now you can!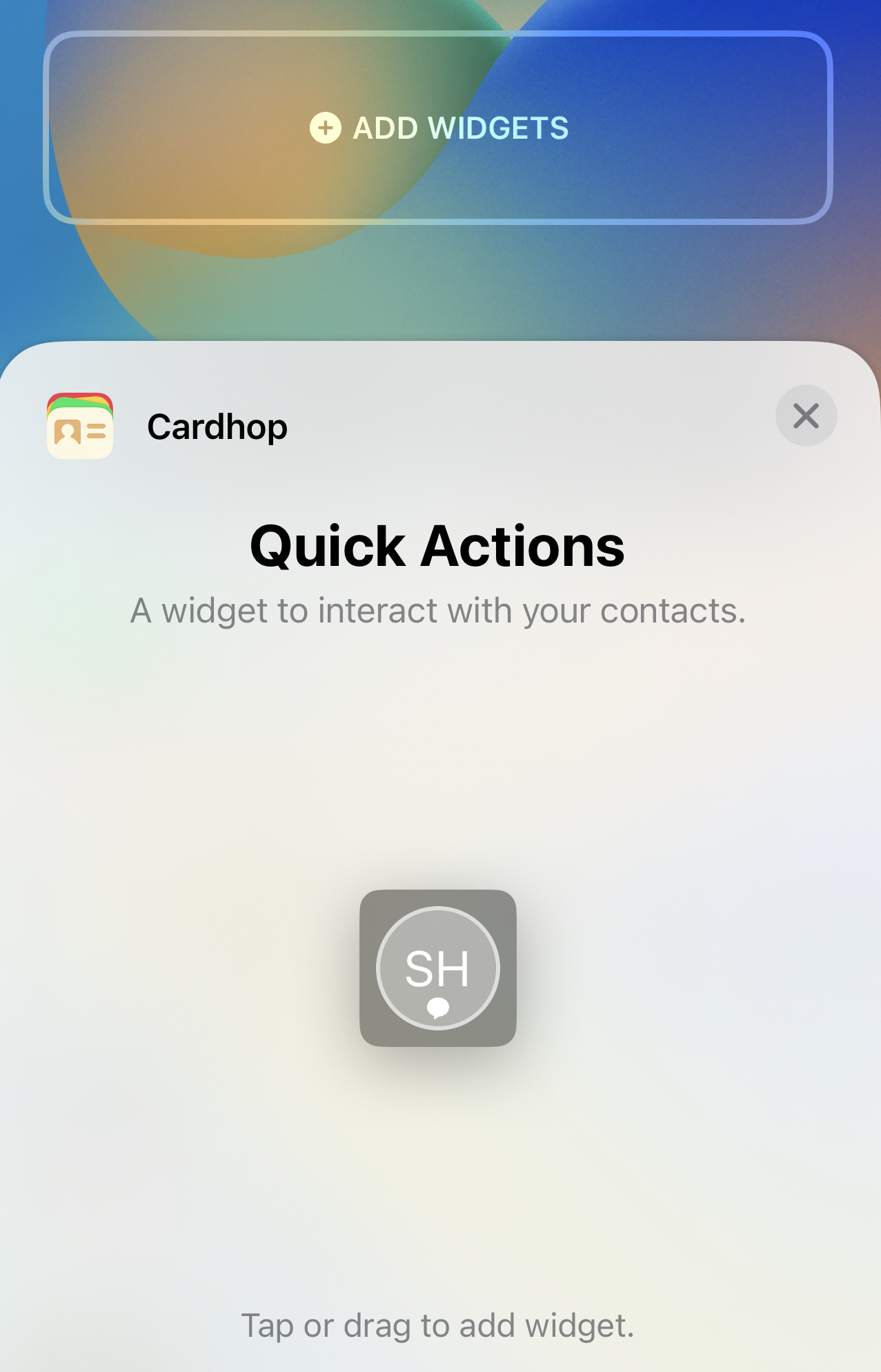 Focus filters
iOS 16 introduces Focus filters, which allow you to set boundaries within apps depending on the specific Focus mode you currently have active. This is a great way to use apps and prevent distractions from other contexts creeping in and stealing your attention. As Apple has allowed third-party developers to use Focus filters too, you know we're bringing them to Fantastical and Cardhop as well!
Starting today on iPhone, and later this fall on iPad and Mac, you can choose which Calendar Sets you want to see when a particular Focus mode is active in Fantastical. You can even choose multiple Calendar Sets for each focus! So you could configure your "Work", "Meetings", and "Team" Calendar Sets to become active when you enable your device's "Work" Focus, and when your "Home" Focus becomes active, you could have your "Personal" and "Family" Calendar Sets become automatically active.
If you want to get really fancy, you can set up an automation in the iOS Settings app to enable a specific Focus mode for a certain time, location, or other context, and then sit back and allow Focus filters in Fantastical to automatically show you the right calendars in the right contexts.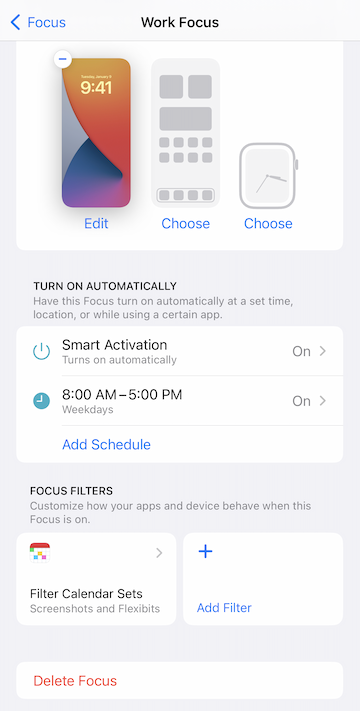 Focus filters don't end with Fantastical though. Cardhop also allows you to set up Focus filters to filter your different contact lists. So you could have a contact list active for a specific work project when you activate the Focus mode created for that project. How else might you filter your contacts in Cardhop with Focus filters?
Fantastical Openings keyboard
The Openings component of Fantastical Scheduling has been very well received, and we love hearing how our users are sharing their Fantastical links with others to quickly get meetings scheduled. To further streamline sharing your Fantastical links, Fantastical 3.7 introduces the Fantastical Openings keyboard.
First, enable the "Fantastical" keyboard in the third-party keyboard section of the iOS Settings app…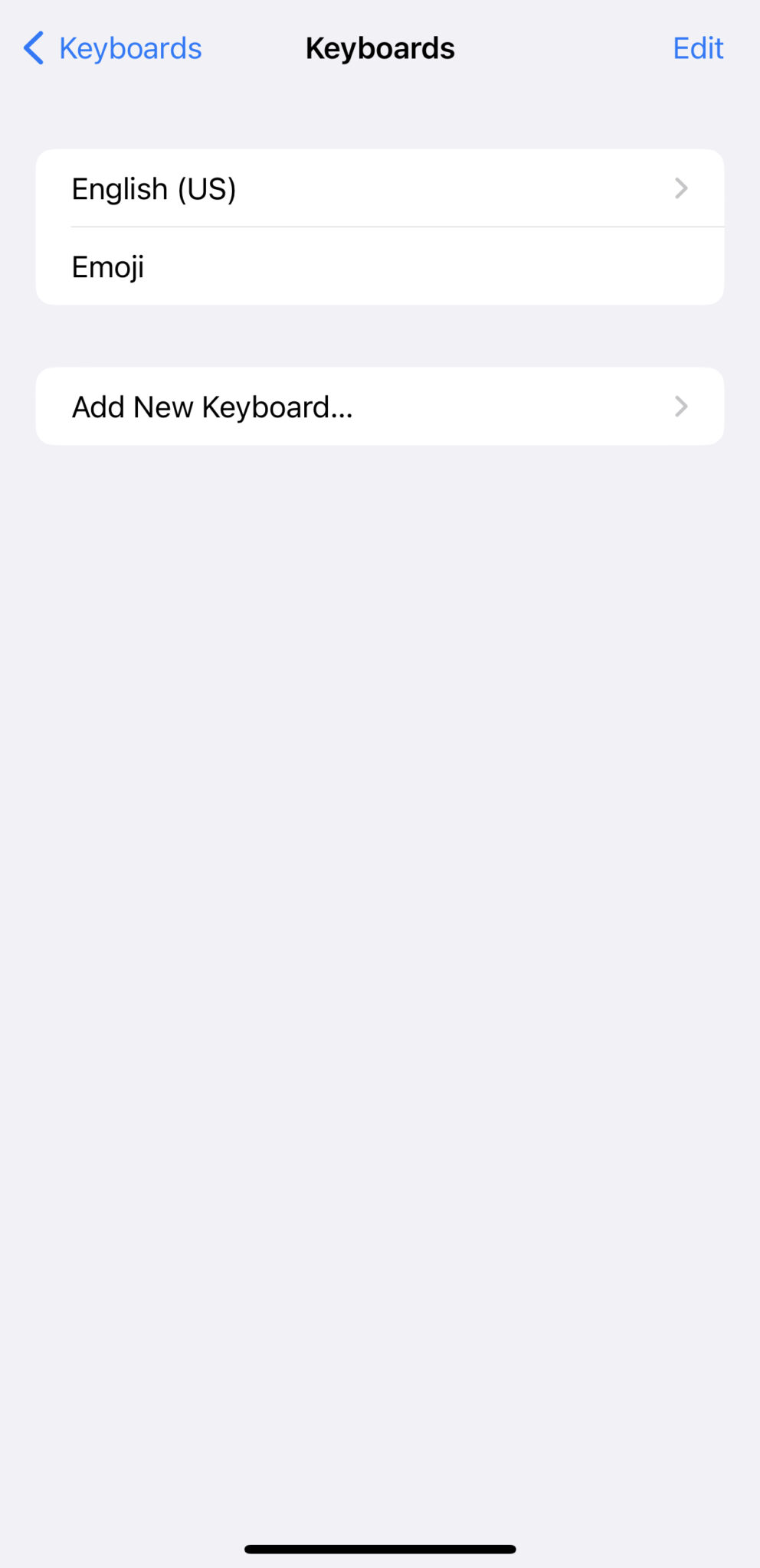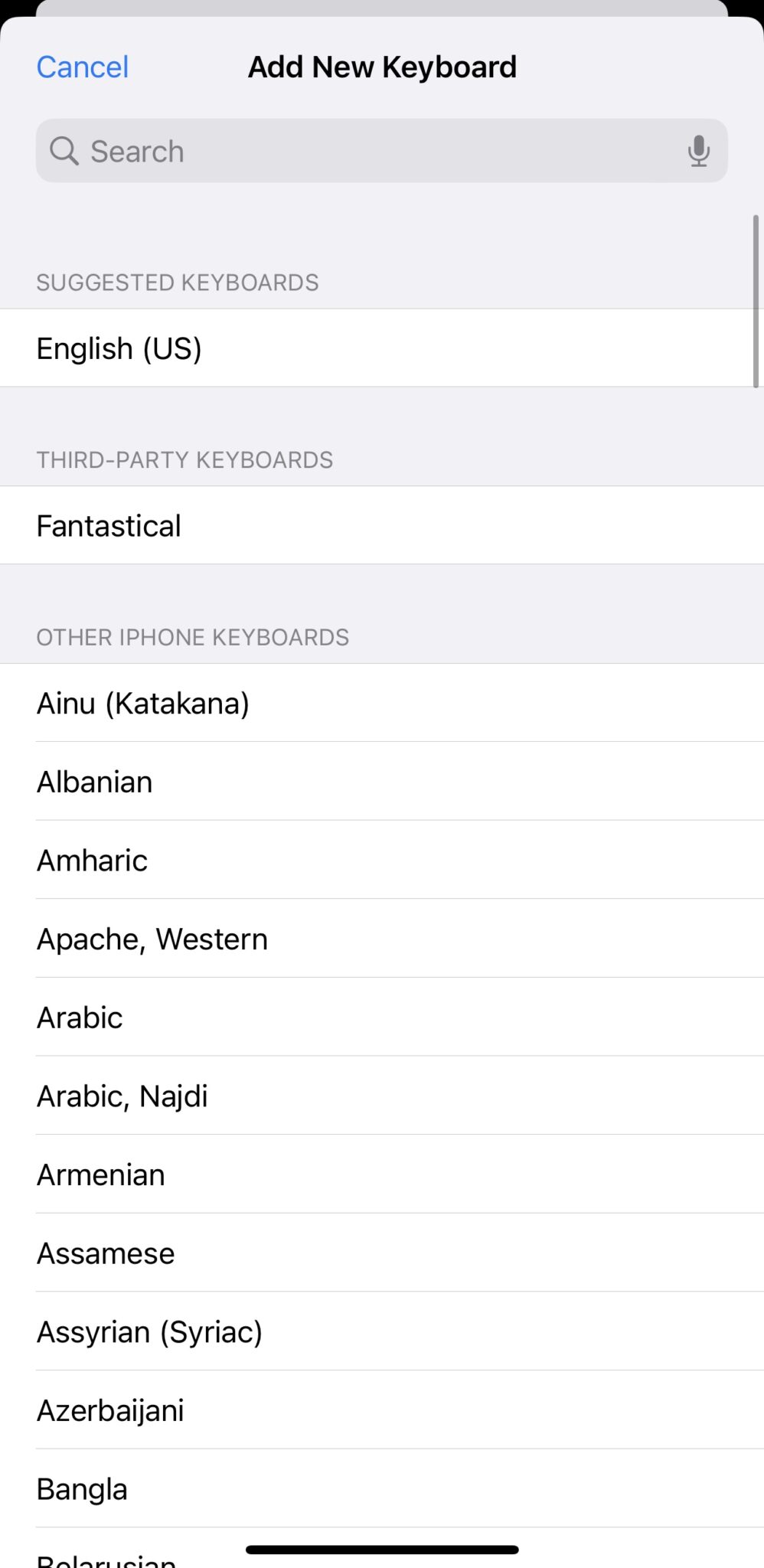 …and then you'll then be able to tap the globe icon on your keyboard to access the Fantastical Openings keyboard – a scrolling list of all your Openings templates.
Tap an Openings template to instantly insert that template's Fantastical link wherever your cursor is currently placed. So next time you're drafting an email or message and want to share your Fantastical link, just hit the globe icon to insert the link without ever leaving the app (or even the keyboard!).
This will make sharing your Fantastical links even easier than before. Give it a go and let us know if you have any feedback!
Native Openings editor in Fantastical
While we're on the topic of Openings, we've introduced a much-requested feature: the ability to create and edit Openings templates natively on your devices!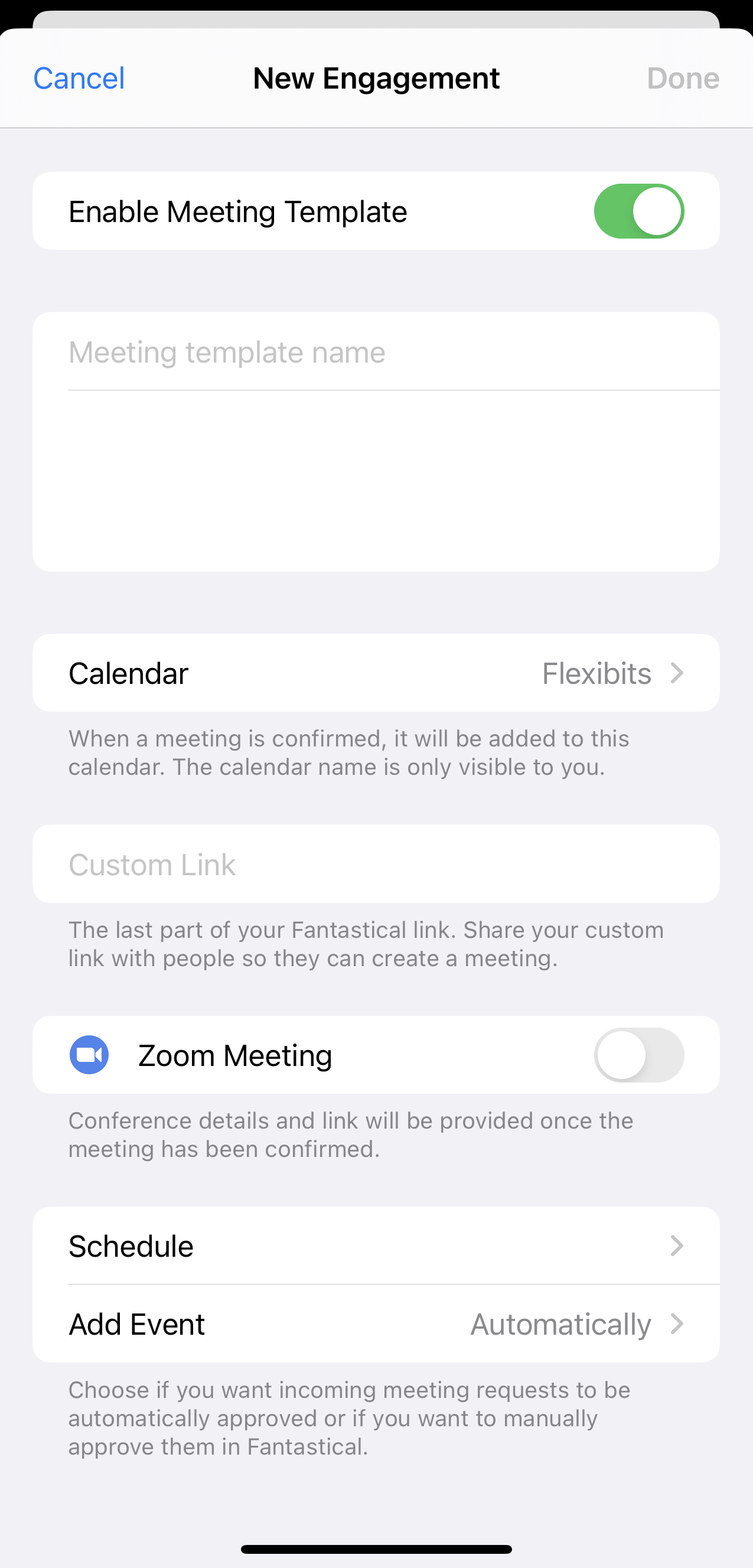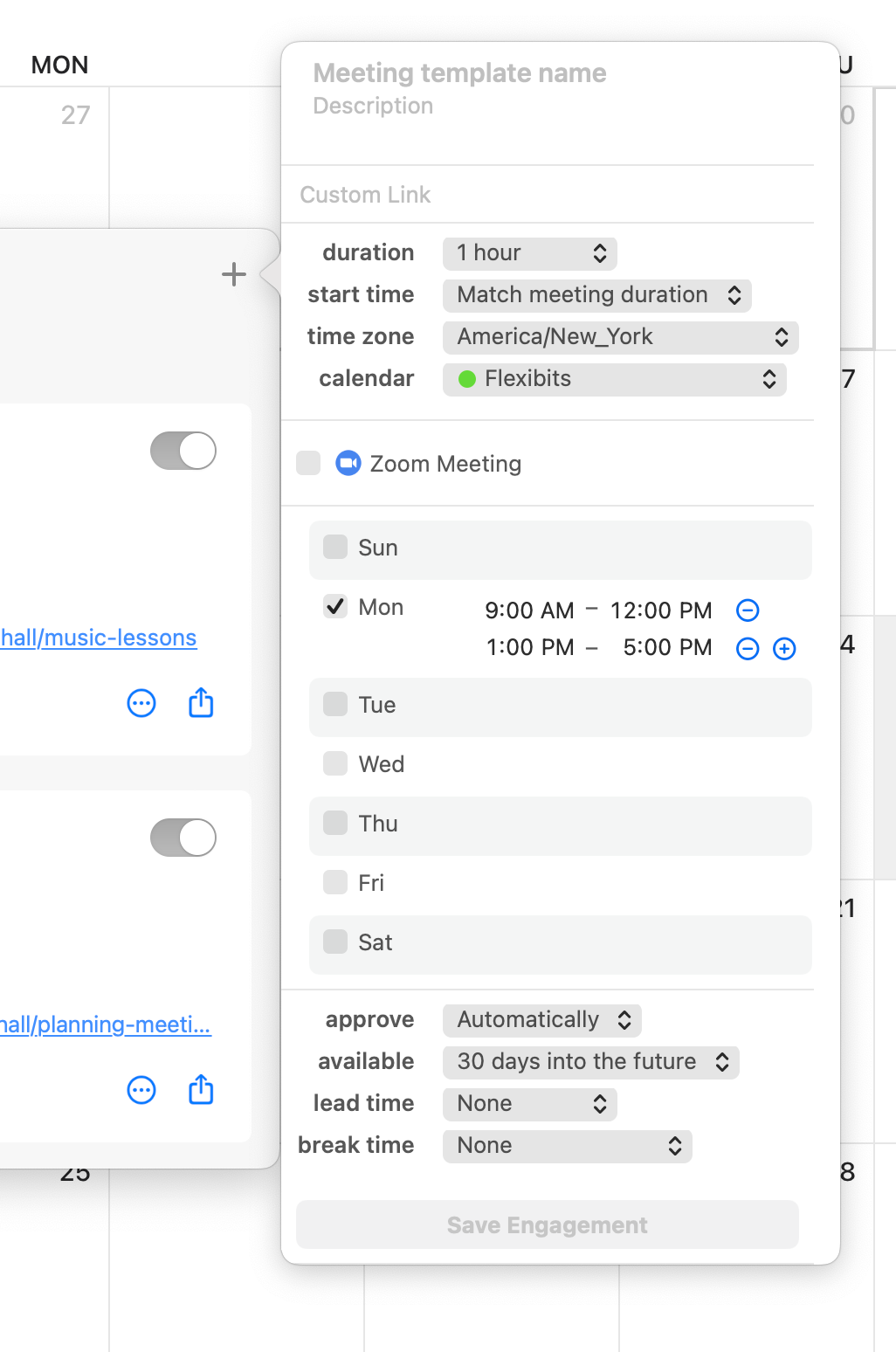 Previously, you were redirected to your web browser to edit Openings templates or make new ones, but now you can do it directly in the Fantastical app itself. Of course, you can still use the web editor if you're in a situation where you don't have immediate access to your usual devices, but for most people this will make Openings feel more integrated into the app itself.
Improved hidden items in Fantastical
The ability to hide events and tasks becomes even more useful in Fantastical 3.7. Now, when you hide an item on a shared calendar, the item will be hidden for just you, and not all other people who use the shared calendar. This allows you to hide shared items that are irrelevant to you, without removing them from other people's view. What's more, you can now also hide single instances of repeating events without hiding the entire series. We're sure you'll find these improvements help keep your calendar views nice and tidy!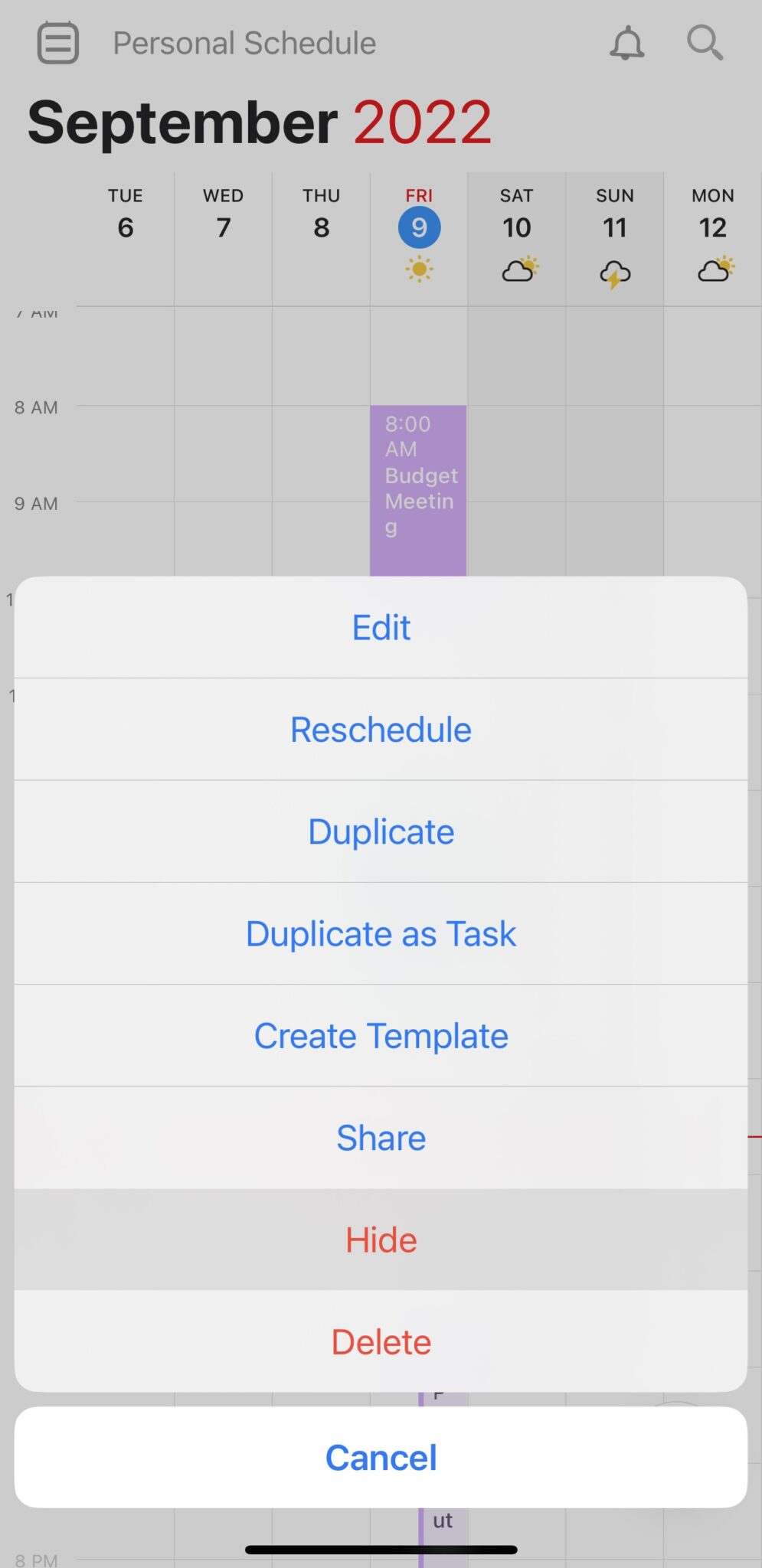 More to come!
Those are the main features of Fantastical 3.7 and Cardhop 2.2, but, as always, we have plenty more planned for the near future! See you then 🙂