Fantastical & Todoist: A match made in task heaven!
Tasks, to-dos, reminders. . . Whatever you call them we all have a list of items that need to be completed.
They can be quick and easy (like feeding your fish), or they can require a lot more work (that garden's not going to plant itself), but either way you need to get them checked off your list. As you likely know, you can sync your Apple Reminders directly to Fantastical to easily manage those tasks alongside your calendar events, but did you know that if you use Todoist you can add that account as well?
If not, then it's time to get excited because Todoist integrates directly with Fantastical letting you can manage your projects and events together in one app! Today we're going to highlight just a few of the things you'll be able to do after adding your Todoist account directly to Fantastical.
Party planning made easy 🎈
Your best friend is having a baby and it's up to you to host a baby shower to celebrate the upcoming arrival. The party is in a few months, so you need to start planning now to get everything organized! You've created a new project in Todoist so you don't forget anything important, but keeping up with multiple apps can be tedious when all you want to do is plan out your project.
With your Todoist account set up in Fantastical, you'll have access to all of your projects and calendars in one place so you can update tasks and choose a date for the event at the same time. You can create a proposal to find the time that will work best for the expectant family, and then start adding items to your to-do list without missing a beat.
Want to make sure you don't forget to order the cake? Set a due date and time on the task so that you get a reminder from Fantastical (and see it on your calendar).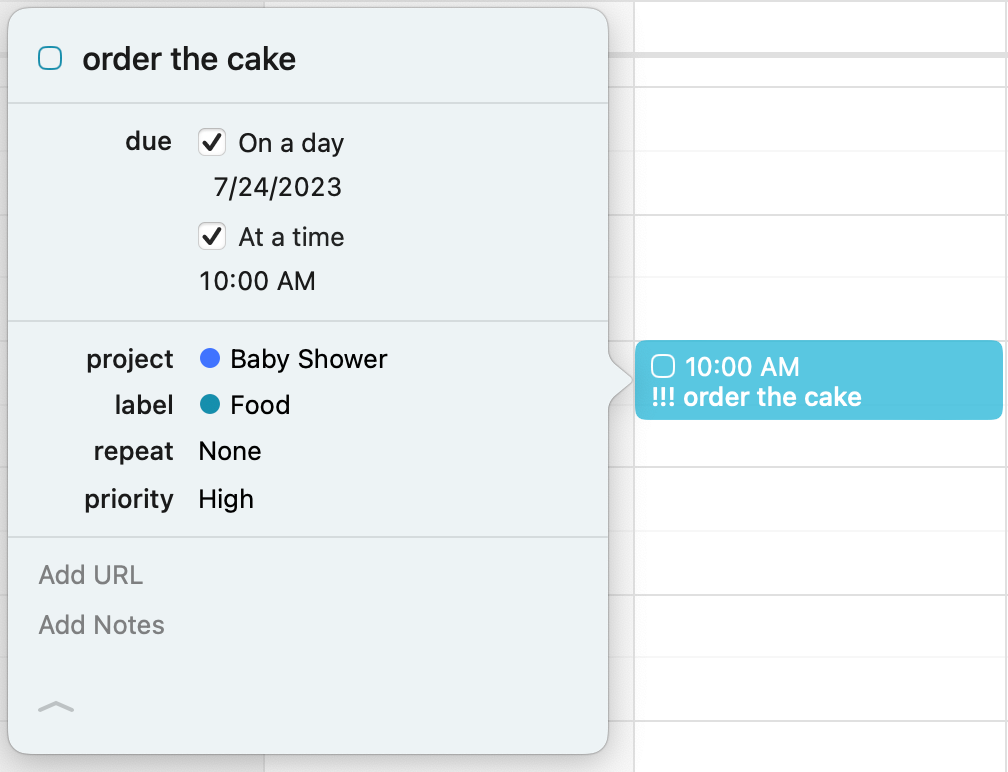 Need to keep track of the decorations you are going to use? Add them to your project using your Decorations label.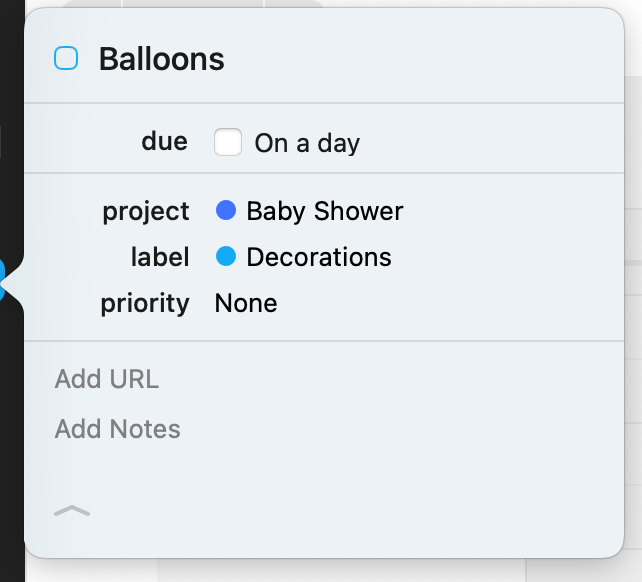 Planning this party is going to be a breeze with the help of Fantastical's Todoist integration, and it's already shaping up to be the best baby shower ever!
Preventing task overload 😵
Bob and his family use Todoist to keep organized by assigning specific chores to each family member. It's a great way to delegate, but with a wife and 3 kids, Bob's task list is starting to look a bit cluttered (and a little terrifying).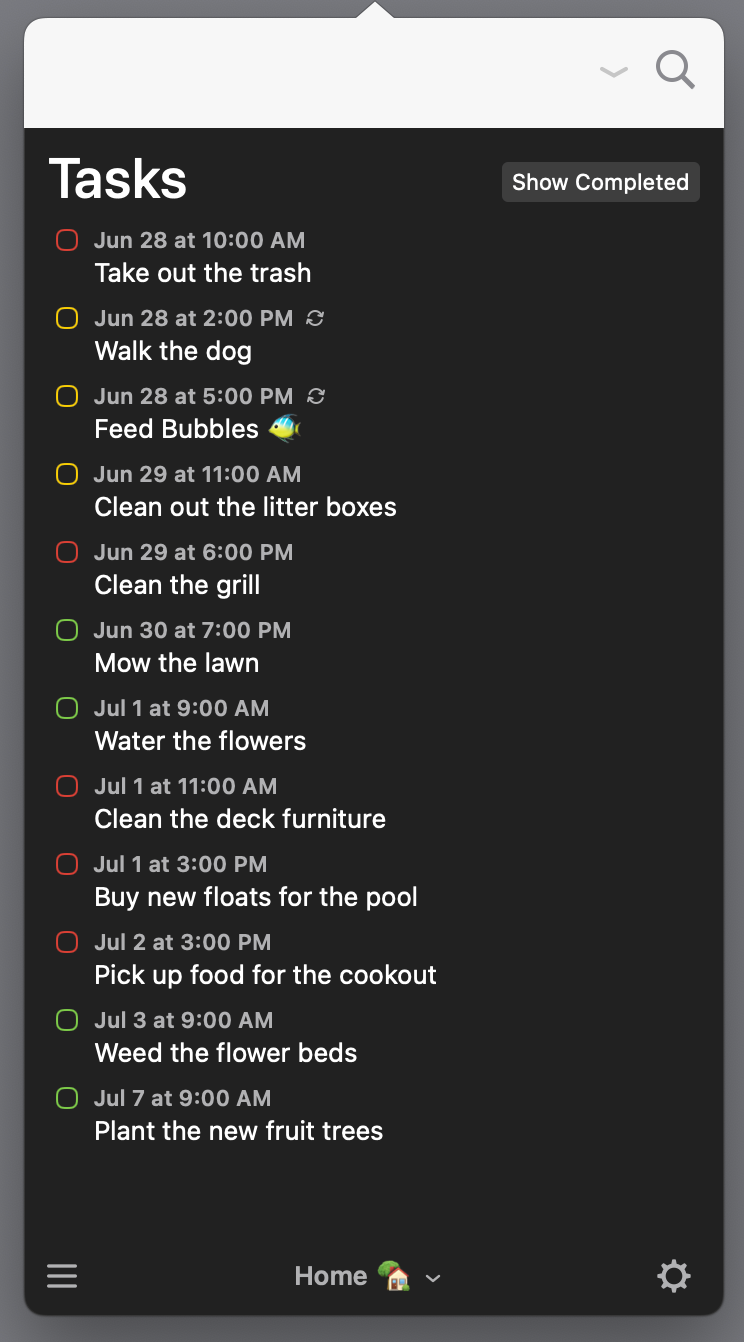 What he really wants is a way to just see the items he's responsible for without having to create a new project for his assigned chores. Good thing he uses Fantastical with his Todoist account because with a few simple steps he can hide the tasks he doesn't need to see from his task list (and calendar views). In a matter of seconds, he's able to go to Fantastical > Settings > Accounts, select his Todoist account, and enable "Hide tasks assigned to others".

With this done, Bob can focus on getting his assigned chores finished without having to worry about what everyone else is supposed to be working on.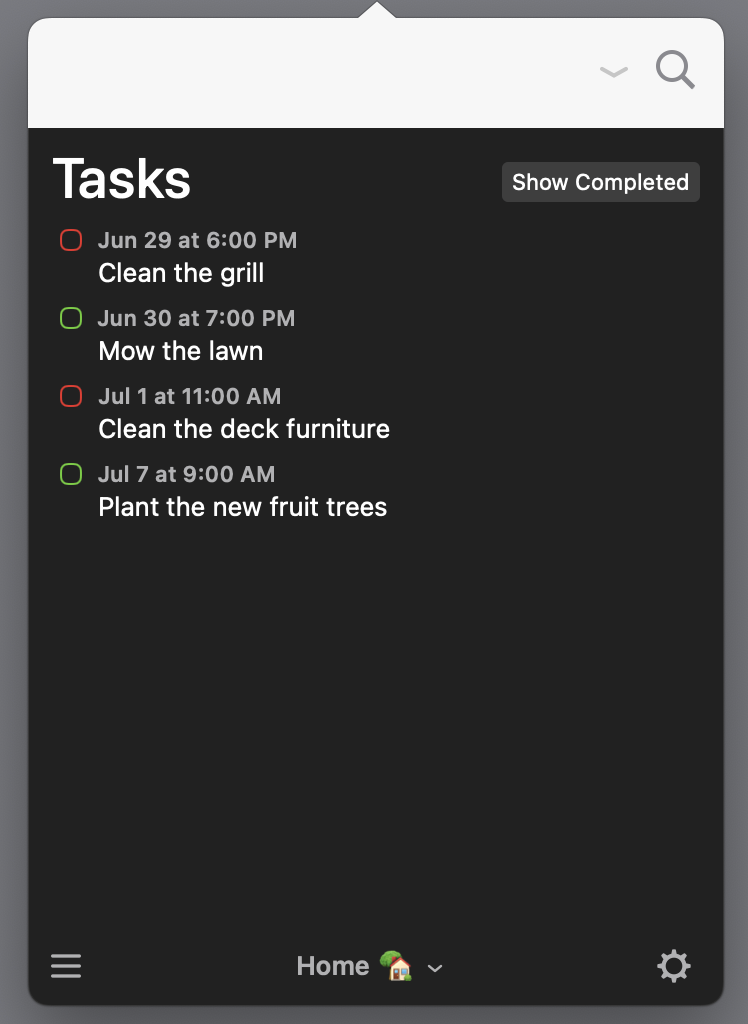 He'll have everything looking spiffy in time for the big 4th of July cookout, so he can enjoy a day full of family, good food, and lots of fireworks! 🎆
Accessing the Todoist app directly from Fantastical
While you love using Fantastical to manage your project lists, sometimes you still need to open the Todoist app to access a few specific options. Sure, it doesn't take a huge amount of time to switch to a new app, but it can easily break your concentration when you are trying to complete an important assignment.
Add in other distractions (like that text you just received from your boss asking where your report is), and by the time you manage to close Fantastical, open Todoist, and find the correct task, you've already forgotten what you were trying to do in the first place.
Cue the new "Open in Todoist" option from Fantastical. Just tap and hold the task in Fantastical on iOS (or right-click on the Mac) and select "Open in Todoist" to be taken immediately to the Todoist app, and the specific task you need to edit.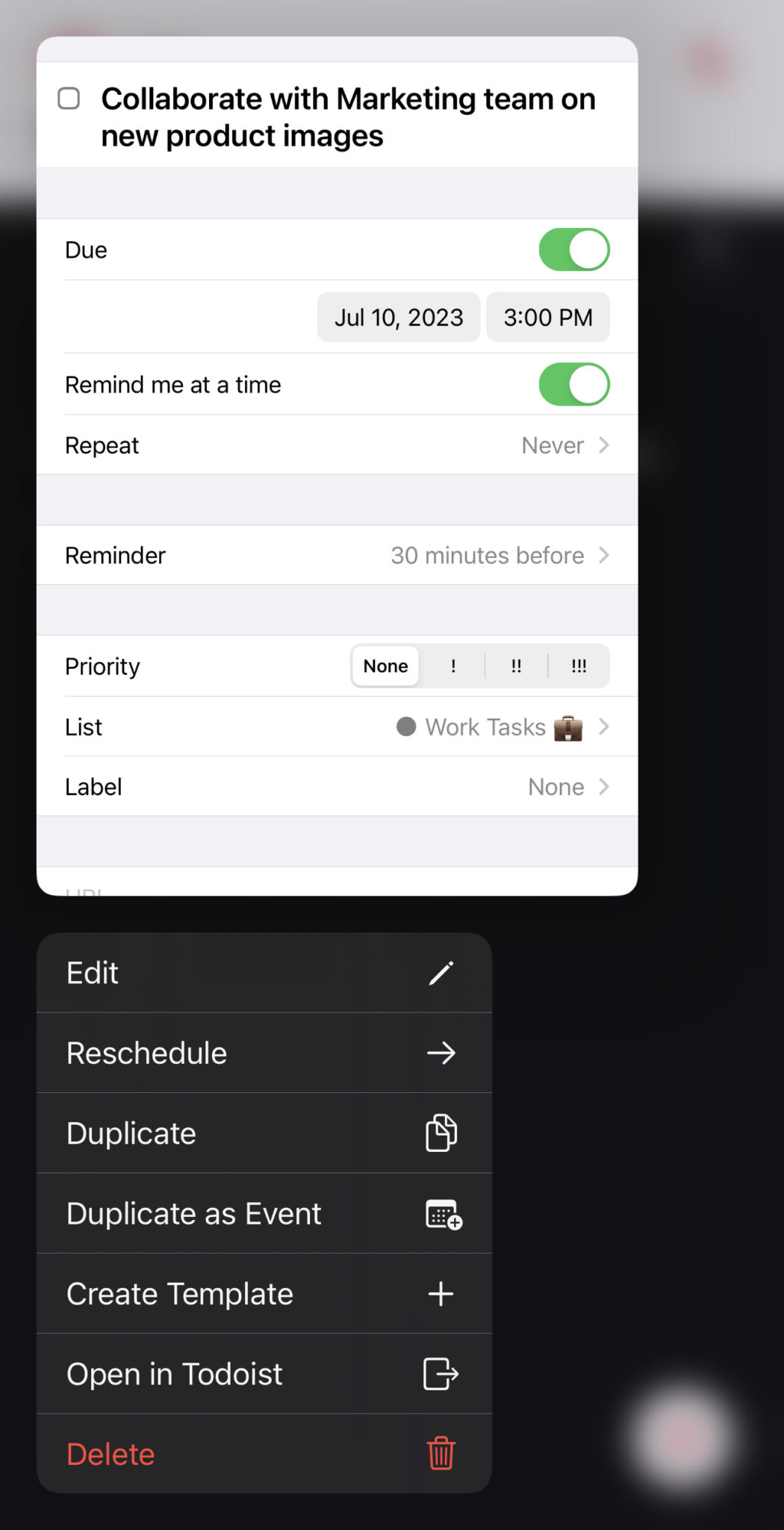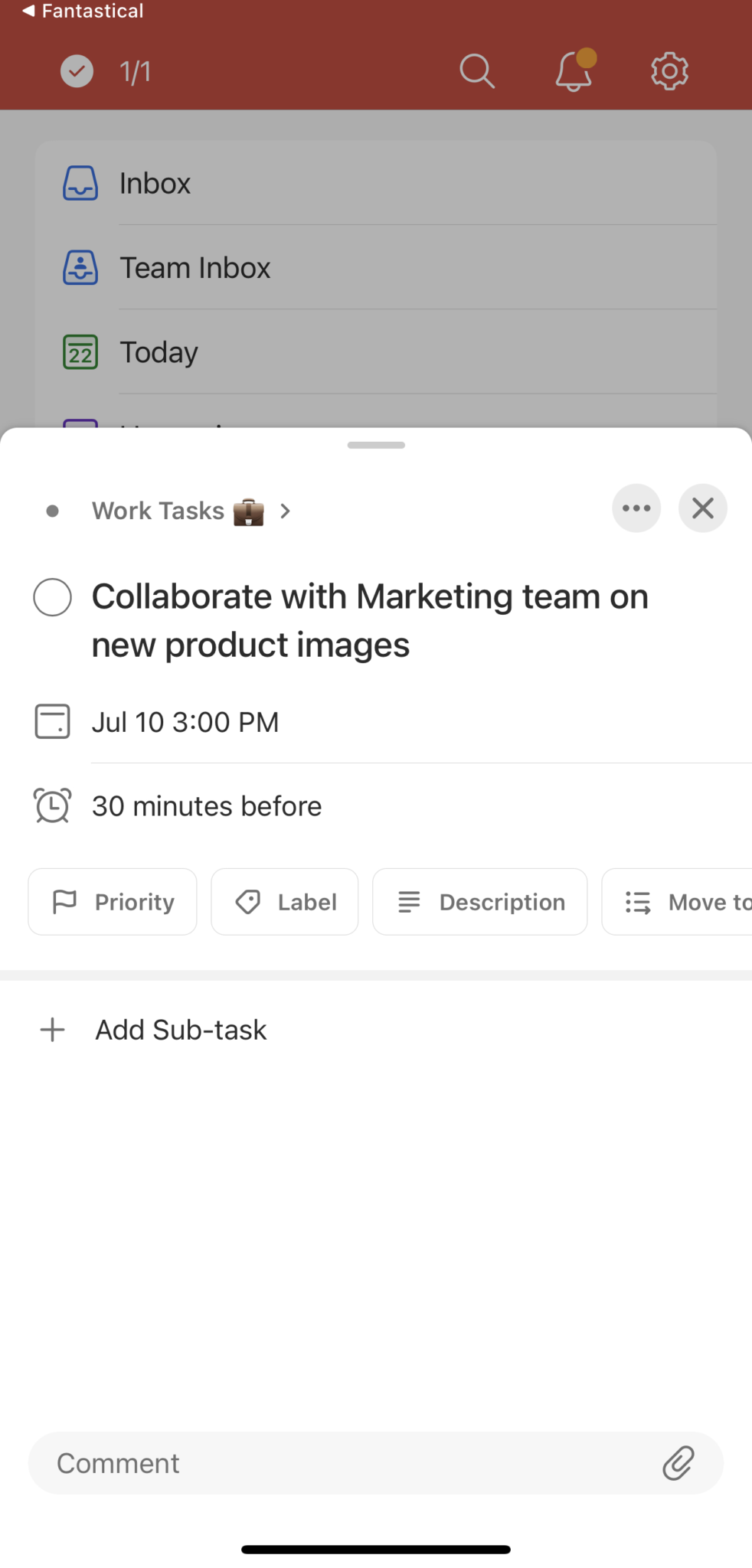 You don't get distracted by context switching, letting you update your task AND get that report mailed right away!
Closing Thoughts
We hope you've enjoyed this look at some of the ways Fantastical and Todoist work together to make your life easier!
Stay tuned as we continue to cover some great ways to get the most out of your Flexibits Premium subscription.