Card

hop for iOS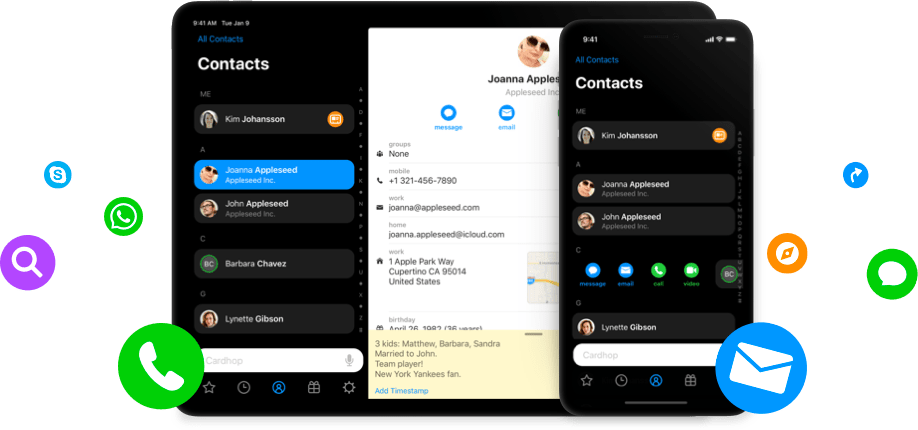 The friendly and enjoyable contacts app. To go.
Cardhop lets you search, add, edit, and interact with your contacts in a fun and interactive way. Just type what you want and Cardhop will figure it out!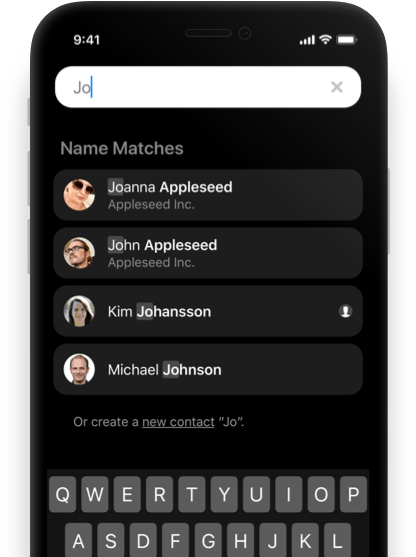 Search
Instantly find what you're looking for by typing the name or details and let Cardhop handle the rest.
Add or edit
Add new contacts or edit existing contacts with unparalleled ease and simplicity. Just enter the name of the contact along with their details and then be sure to observe the smile on your face.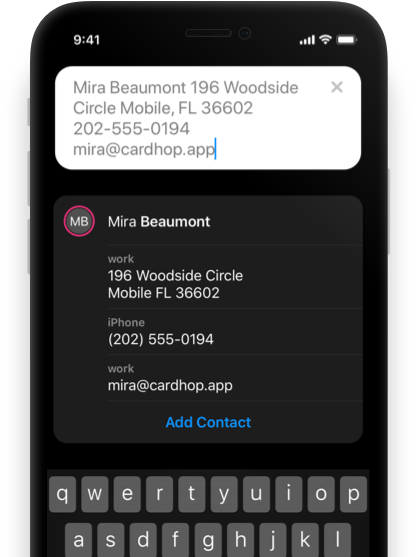 Act on a contact
The old way of interacting with your contacts takes multiple steps to accomplish what you want. After you use Cardhop, you'll wonder how you ever did it the old way.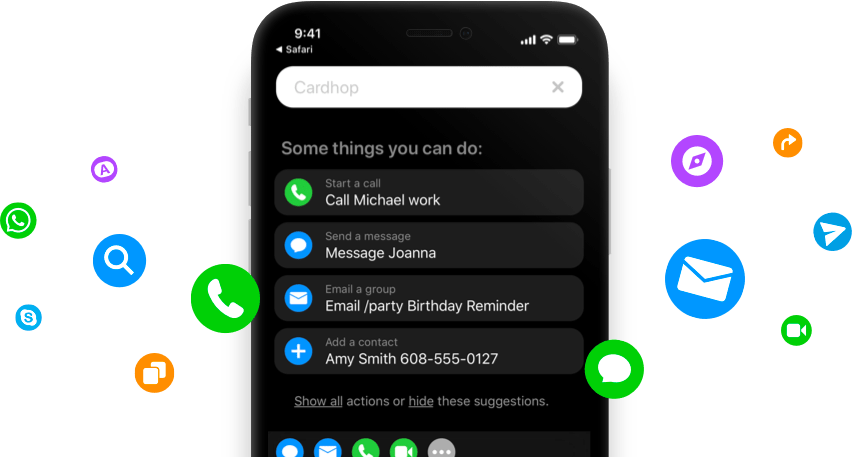 Dark & Light Modes
Some prefer dark. Some prefer light. Whatever style you like, it's your choice.
Default
Dark
Light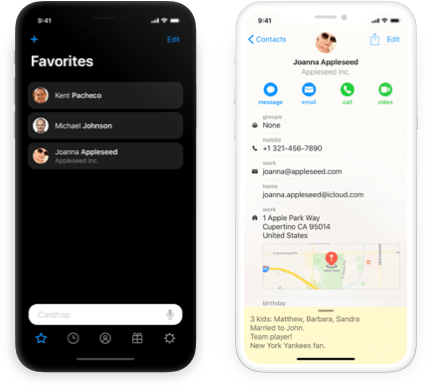 Universal App
Cardhop is a universal app, so you can access your contacts anywhere. It's a single app that works on all of your iOS devices.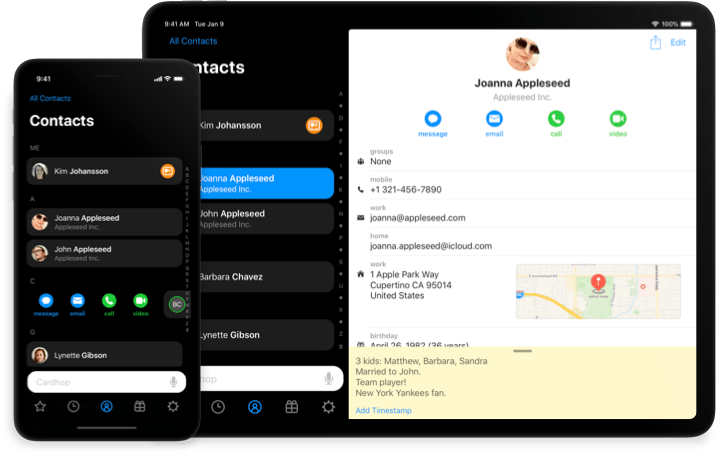 Improve your relationships with notes
It seems like a small detail, but Cardhop's notes section will help improve your relationships. Really. Just add a few details about your contacts and the next time you chat, you'll know more about them. You can even add a timestamp with a tap, creating a history of your interactions.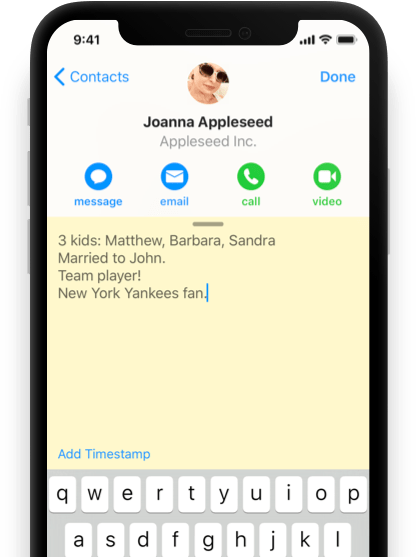 Better Together
Cardhop is also available for macOS. All of your contacts, groups, favorites, recents, and birthdays sync seamlessly between both platforms. It just works!