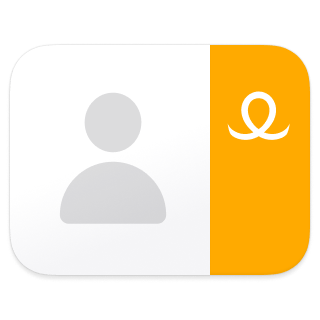 Flexibits Account

FAQ
How do I permanently delete my Flexibits account?
You can permanently delete your Flexibits account by logging in to hub.flexibits.com and going to Account > Delete Account.
Important: this will permanently delete your Flexibits account and all data associated with your account. If you delete your account when you have an active subscription, your subscription will be ended immediately and you will have to purchase a new subscription if you wish to use subscription features again in future. Be careful, deleting your account can not be undone!
Do you offer a trial period?
Flexibits Premium offers a 14-day free trial period when you first take out a subscription. During the trial period you have the option to cancel your subscription before it is billed. If you signed up for a free 14-day trial subscription and don't want to renew it, make sure you cancel at least 24 hours before the trial ends.
I'm subscribed to the Flexibits Premium family plan, but why can't I see any shared family calendars?
Flexibits Premium is a shared subscription service, allowing you and your family group to access the features of Flexibits Premium at a reduced cost.
Shared calendars are provided by your calendar service (iCloud, Google, Exchange etc.). You need to create a shared calendar on your calendar service, invite your family members to this calendar and then add this calendar service to Fantastical's Accounts settings.
Please see your calendar service's website for details on how to create a shared calendar.
I've purchased a family plan, but why are my family members also being asked to purchase a subscription?
After you purchase the Flexibits Premium family plan you will need to log in to your account on https://hub.flexibits.com/login, select the Family tab on the left, and add your family members using the "Add Family Member" button.
I've been added to a family plan, so why am I being asked to purchase my own subscription?
Once you've been added to a Flexibits Premium family plan, you'll receive an email from Flexibits asking you to join the family group. You must use the link in the email you receive to create a new Flexibits account, or log in to an existing Flexibits Account, in order to be connected to the Family plan.
How do I cancel my subscription?
You can cancel future billing at any time. If you want to cancel your subscription follow these instructions, depending on where you first made the subscription:
If you purchased your subscription from the App Store you need to cancel it from the App Store. For further details please see here.

If you purchased your subscription directly from Flexibits, please sign in to your Flexibits account on hub.flexibits.com and select Billing > Cancel Subscription.
Do you offer education or military discounts?
Yes, we offer a 20% educational or military discount! This discount is valid for 24 months of your Flexibits Premium subscription.
Looking for an education discount for Flexibits Premium? Please contact us here and include proof of your educational institution, student status, or military service (such as a copy of your ID).
Do you offer team/enterprise options for Flexibits Premium?
Yes, we have a team/enterprise option to purchase multiple subscriptions for your team that are managed by a single account. This is something we have to set up on our end, but you can have a single Flexibits account that manages billing for all user subscriptions for your team. You then have the option to add and remove other users on your own. Once the account is activated, each user sets up their own Flexibits account and uses it to sign in to Fantastical on each of their devices, giving them full access to Flexibits Premium. Depending on the size of your team, you may qualify for a discount too.
We can set you up with a test account if you want to try it out before committing to purchase. Please contact us to discuss further.