What to do if Fantastical quits unexpectedly
In some cases Fantastical might quit unexpectedly without displaying a crash dialog. When this occurs you may see the following alert letting you know that the app was terminated by the system.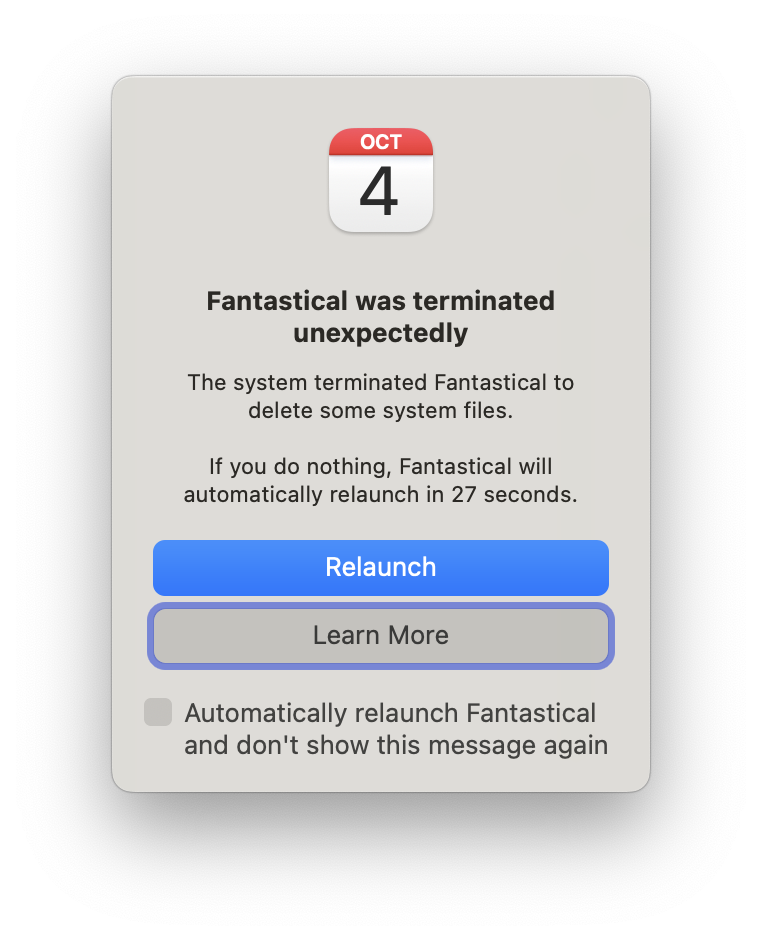 Why this occurs
Fantastical stores app files in various locations, and sometimes macOS automatically deletes these files if the storage space on your device is low. When the system deletes these files it terminates Fantastical to prevent data corruption.
Check your free disk space
If you notice Fantastical quitting unexpectedly frequently, checking the amount of free storage on your computer should be the first step:
Click the Apple icon () in the top-left Menu bar > About this Mac.
Click Storage, then click Manage.
The amount of free space will be displayed under title of the start up disk. In the following example the system has 75.75 GB of available free space.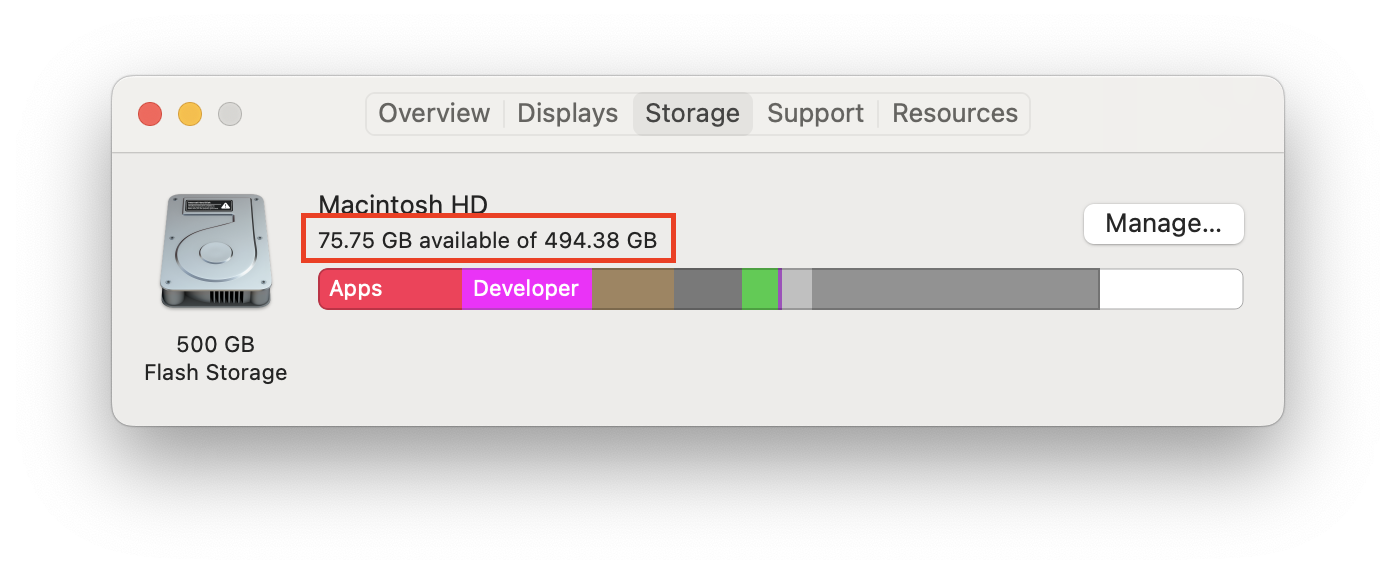 If your system free space is low (e.g. 20 GB) you might experience Fantastical terminating unexpectedly.
Learn more
See the following guide on measures you can take to free up the amount of storage on your system: https://support.apple.com/en-us/HT206996
Fantastical might quit automatically when using certain "cleaner" applications