Back to School Scheduling Tips: Part 2
Alright, so your individual schedule is all loaded up with classes and assignments, and your Calendar Sets are keeping everything organized just the way you like it. (What's that? They're not? Well go read Part 1 and come back when they are!)
Now it's time to start scheduling with… drumroll please… your community.
We know, we know, scheduling with other people can be a real hassle, but don't worry — that's exactly what our tips are about today. (Plus one bonus tip for your mental health. 🧘)
Tip 4: Coordinating Schedules with Proposals
You're in a new class. You're ready to ace these exams. You've even got yourself a study group, and all you need to do is find a time to meet up, but… oof. Cue the coordination nightmare:
Psst! If you're not following us on TikTok yet, you should rectify that immediately.
Proposals can keep group scheduling from ever feeling like this purgatorial puzzle box again.
This tool is best used when you're trying to find the best time that will work for a whole group, rather than stick to openings in one person's schedule.
You can allow invitees to share the invite with others by adding a Fantastical link to the invite, set event approvals to automatic or manual, determine whether invitees can see other people that were invited, and more.
🧑‍🎓Students tend get a lot use out of Proposals for things like…
Study sessions: Create a Fantastical link so that people can invite other classmates if they want.
Group projects: Limit the invite to just your group, and keep the group project headache to a minimum by setting up several different work sessions with automatic approval.
Post-final ragers: Gotta make sure you schedule the end-of-semester blowout once all of your friends are actually finished with exams, right?
(…okay, we're kind of kidding about that last one.)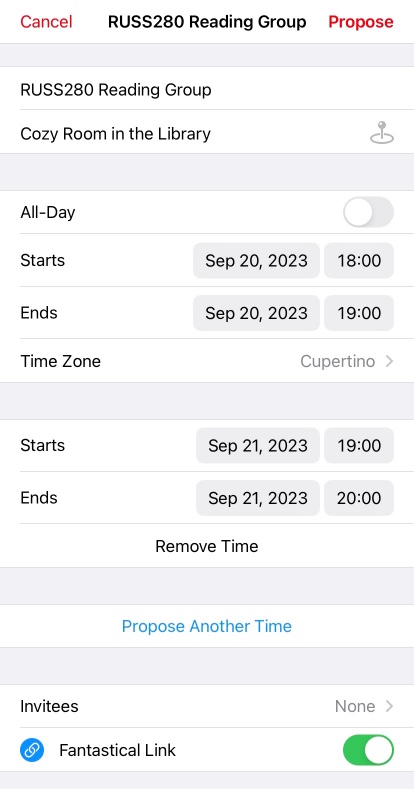 If you're ready to propose some study times, this article and this video have all the information you need.
Tip 5: Setting Appointments with Openings
Maybe you're not trying to coordinate with a group, but instead need to let other people reserve time with you. In that case, you'll want to get set up with Openings!
Openings is best used when you've got fixed times in your schedule that other people need to adhere to in order to get an appointment with you.
You can limit the number of people that can sign up for your appointments, set minimum break times or lead times, and determine whether or not you need to manually approve appointments before they're scheduled.
🧑‍🏫 Educators tell us they like to use Openings for…
Office hours: Set a high number on the guest limit with automatic approval to let a lot of students sign up for the same office hours slot.
Tutoring slots: Use manual approval to make sure it's a class you know you can tutor, and add a 20-minute lead time to all appointments so you can prepare for each session.
Music lessons: Limit appointments to one guest so that a slot is automatically blocked off once someone reserves it.
Plus, all of your settings can be saved in a template so that you can schedule, rinse, and repeat!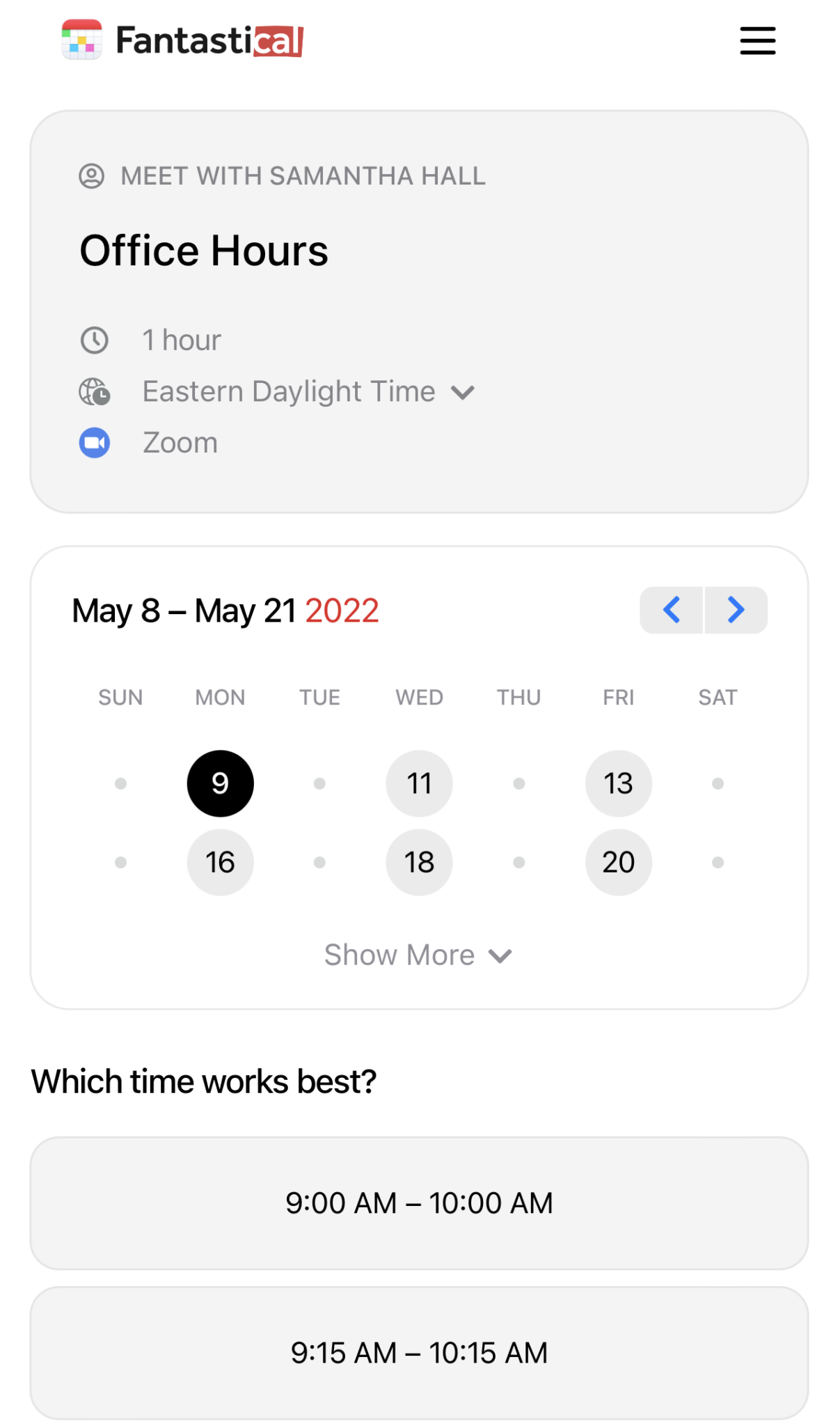 Sound like the tool for you? Check out this video or read this article to get started.
❓But wait, my students/classmates don't use Fantastical. What do I do?
Haven't convinced everyone you know to use Fantastical yet? Not a problem! Both Openings and Proposals will work just fine with any calendar tool they use.
Tip 6: Maintain your Sanity
All this talk of study sessions and office hours has us ready for a break already. When you need to press pause on it all, take advantage of those Calendar Sets you so diligently set up with Focus Filters.
Instead of the standard Focus mode, which blocks all notifications and messages, Focus Filters can be set up to only notify you within the category you're trying to focus on at any given moment.
iOS devices automatically suggest Personal, Work, and Sleep Focus Filters, but you can customize them to suit your needs for the school year. For instance…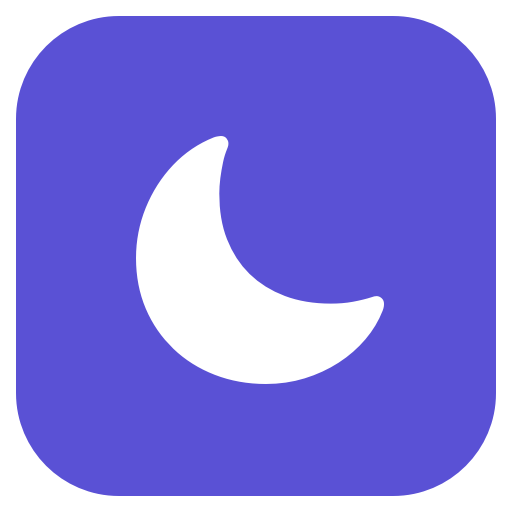 Create a School Focus Filter using your School Calendar Set to only allow school-related notifications while you're teaching or studying.
Use a class-specific Calendar Set to create a Class-Specific Focus Filter for when you and all your classmates are cramming for that one nasty final.
Link a Calendar Set specific to your tutoring sessions to a Tutoring Focus Filter so you can focus on tutoring while still getting messages from your tutees.
Like Calendar Sets, there are limitless ways you could configure your Focus Filters for your mental health needs. You can learn more about using Focus Filters with Fantastical here.
–
As always, if you need help with these tips or anything else, don't hesitate to hit up our Support team. Think of them as your personal Flexibits tutors. 🤓
And with that, we can all get back to getting back to school!