Focus Filters
Fantastical can use Focus filters with your Calendar Sets, allowing you to choose which sets you want to see when a particular Focus mode is active on your device.
To activate your filters, open the iOS Settings app, tap Focus, and tap the focus mode you want to add calendar sets to. Next, make sure to add Fantastical as an allowed app for your specific Focus.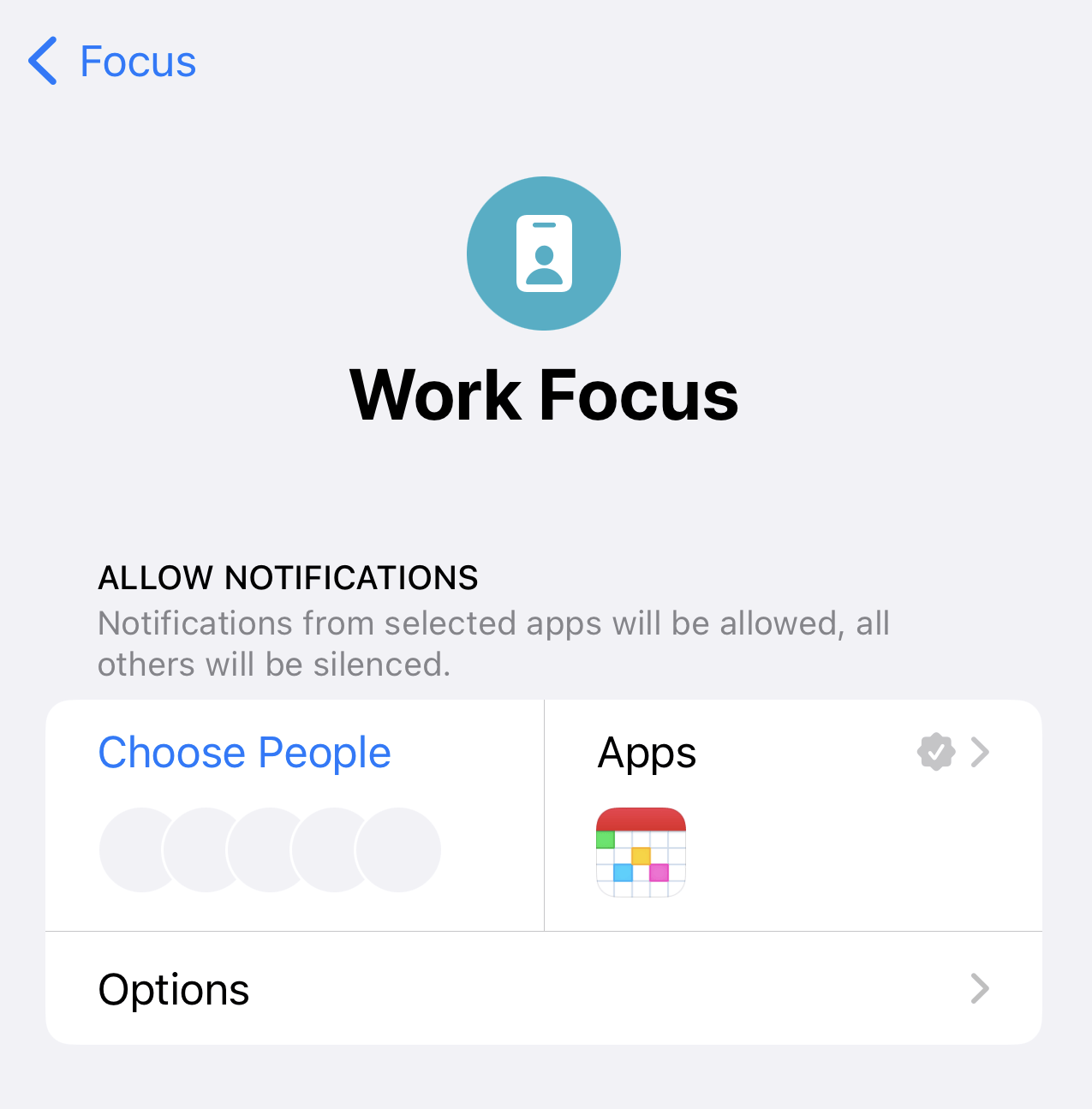 Scroll down to the Focus filters section and tap to add a filter. Choose the option for Fantastical, and then choose the calendar set (or multiple sets) that will be visible when your Focus is active. Finally tap Add in the top right corner.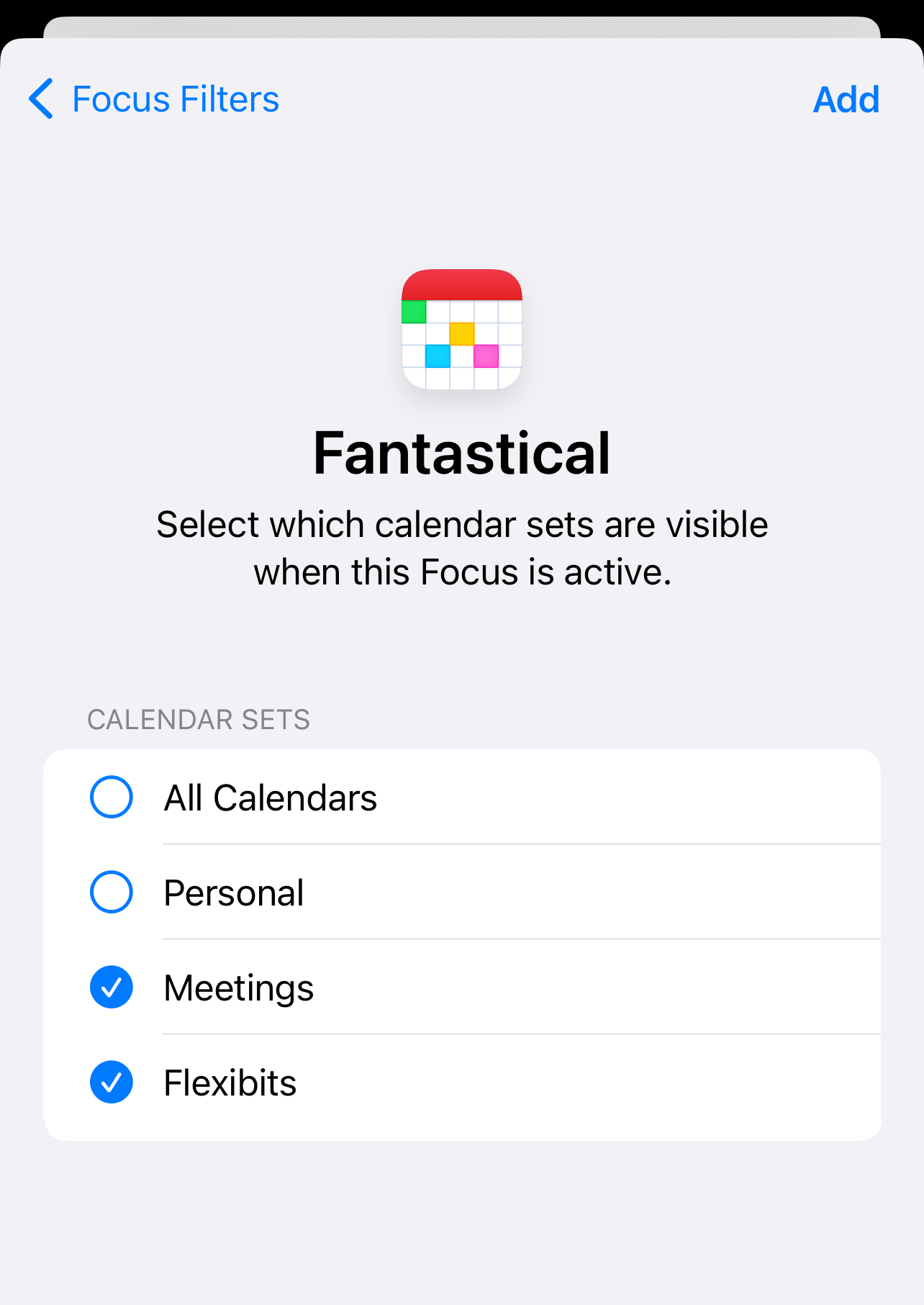 Now when you activate your Focus, you will only see the calendar set(s) you chose for that Focus in Fantastical.