Back to School Scheduling Tips: Part 1
It's September, and we all know what that means: time to whip out the ol' Jansport, order yourself a PSL, and sharpen up those pencils.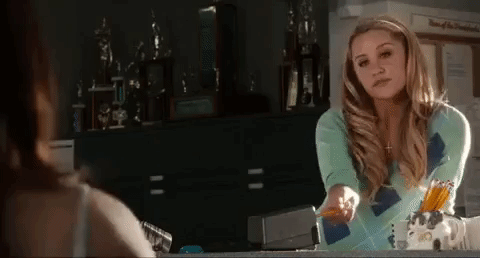 The mini-season known as "Back to School" is upon us, and what better way to prepare for the year than sharpening up your scheduling prowess?
This is the first of two posts that will be "chalk"-full of tips to help you achieve calendar bliss this school year. (Does anybody still use chalk…?)
Tip 1: Get Set Up Ahead of Time
Our first tip is more of a meta-tip: set aside a dedicated time to get your calendar configured and organized just the way you like it.
Instead of scrambling to figure out your scheduling tools in the moment that you need them, you'll thank yourself for having gotten everything sorted while you had the energy and the headspace to do it right. It's Delayed Gratification 101.
Read on to set up your calendar subscriptions, start tracking deadlines directly in your calendar, and get creative with Calendar Sets. If you don't have time for all that right now, bookmark this baby and come back when you do!
Tip 2: Use your Calendar to Track Classes and Due Dates
Use Class-Specific Calendars: As a first step, make sure you're subscribed to any and all calendars you need to track this year.
For students: if your teacher has provided a class-specific calendar, be sure to use the associated URL to subscribe to their calendar. This page will walk you through adding a calendar subscription on Fantastical if you haven't done that before.
For teachers: If you haven't started creating class-specific calendars for your students yet, we highly recommend it — we are calendar nerds, after all! 🤓
Your class-specific calendar can include not only class times, but assignments and due dates as well. Fantastical will help you easily add to, organize, and toggle these calendars as you see fit.
Side note: you can also use Interesting Calendars to make your calendar show holidays, moon phases, and more — plus, if you want to follow your school's sports schedule, there are a ton of college sports teams to choose from!
Keep Track of Homework and Due Dates: Calendars are not just for showing events — you can add assignments directly into your calendar on their respective due dates so that you never miss another deadline.
Fantastical's natural language parser is well set up to help you do this. For instance, if you want to make sure you finish your math homework by September 19th, just type the following into Fantastical:
task Math Homework 9/19
Make sure the proper list is selected, then watch the task fly into place!
Now that you've got class-specific calendars that are set up to show class times and due dates, it's time get fancy with them.
Tip 3: Toggle Between Calendar Views
Between classes, work, hobbies, and, y'know, "having a life," seeing everything on your calendar all at once might be a little daunting. As the school year starts, Calendar Sets will be your best friend, we promise.
If you organize your events and tasks into Calendar Sets — say, School, Work, and Personal — things will quickly look much more manageable:
There are essentially endless ways you could configure your Calendar Sets depending on how you use your calendar and what your goals are. Here are a few ideas:
Themed Calendar Set: Maybe you're in a psychology class, doing a psychology research internship, and participating in psychology studies at your school. You could group these events and tasks into one psychology-themed calendar and get a glimpse of how much time you're spending nerding out about the human mind this year.
Fun Calendar Set: If your "Personal" Calendar Set includes chores and life admin, try making a "Fun" Calendar Set that's just for the stuff you're looking forward to. You could set this calendar to only display after 5PM and on weekends so that you're not distracted by all your fun plans when you're trying to work or study.
Aspirational Calendar Set: Perhaps you're the kind of person who preemptively blocks out time for exercise, errands, meal prep, and chores — only to find that you don't actually have the energy for all of it when the time comes. An "Aspirational" Calendar Set can help you take stock of what you hope to do vs. what you have to do.
Roommates Calendar Set: If you and your roommates all share calendars, use a Roommates Calendar Set to quickly see when people won't be home and track house chores. You can even set this calendar to only activate once you get to your house!
Like we said, there's so much you can do with this tool. For further inspiration, take a peek at these past posts on using Calendar Sets to create work life balance and improve your focus.
If you need a little guidance on how to get started with your Calendar Sets, this support article should help. Get creative! We'd love to hear about any niche use cases you come up with.
–
We'll be back tomorrow with Part 2 including more juicy calendar tips to get your school year off to a great start. Class dismissed! 🍎