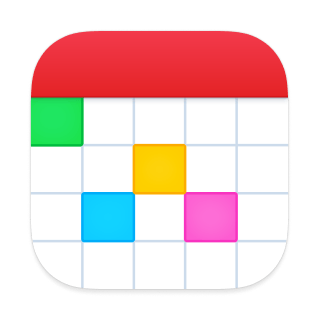 Fantastical
FAQ
Why can't I see Fantastical on my Apple Watch?
Fantastical 3 requires watchOS 8.5 to run. Apple Watch Series 3 and later are capable of running watchOS 8.5, but Apple Watch Series 0, 1, & 2 can't, and therefore will not be compatible with Fantastical 3.
Fantastical doesn't open on my watch immediately after updating Fantastical.
It takes a few minutes for your iPhone to transfer the updated app to your Apple Watch after updating. Wait 5-10 minutes before trying to use Fantastical on your Apple Watch after updating. If Fantastical still doesn't open after waiting 5-10 minutes, restart your Apple Watch and try again.
Why can't I view a specific event on my Apple Watch?
Apple Watch only allows a small amount of data to be sent from your iPhone to your watch. Because of this, Fantastical on Apple Watch may not be able to show events too far into the future and instead keeps you informed of events that are more likely to be relevant to you.
Why isn't Fantastical's complication updating?
If you are having trouble with Fantastical's complication not updating, please sign out of your Flexibits account and back in again:
Open Fantastical on your iPhone
Go to Settings > Flexibits Account
Tap "Sign Out"
Sign in to your Flexibits account again
Please allow one minute or so for everything to update and tap "Try again" on your watch
If this doesn't help, please remove Fantastical from your Watch and add it back again:
On your iPhone, open the Watch app
In the "My Watch" section, scroll down to "Fantastical" and tap it
Turn off the switch for "Show on Apple Watch"
When you don't see "Uninstalling" any longer, enable the switch for "Show on Apple Watch" again
Why am I seeing spinning red arrows or an error message on the Watch app?
This likely means you are not logged in to your Flexibits account on your iPhone. Please open Fantastical on your iPhone and go to Settings > Flexibits Account and sign in. If you don't already have a Flexibits account, please create one as we require this for your Apple Watch to sync with your iPhone.
Why do I need a Flexibits account to use the Apple Watch app?
Fantastical 3 requires a free Flexibits account to sync between Fantastical on iPhone and Apple Watch. This allows the Apple Watch app to update even when it's not near your iPhone. For example, you'll still be able to add events and complete tasks even if you leave your phone at home but are connected to a remote Wi-Fi network or have a cellular Apple Watch.
All data sent between your iPhone and Apple Watch is end-to-end encrypted, which means your data is kept private while syncing.
Can Flexibits read my calendar data when the Apple Watch app syncs via the Flexibits account?
Flexibits can't read your calendar data. Event and task data synced to your Apple Watch is sent through Flexibits' servers, but this data is end-to-end encrypted and thus we are unable to read it. Please refer to our privacy page for detailed information concerning how we manage your data: https://flexibits.com/privacy