Quick Notes
Link a Cardhop contact to a Quick Note
Using Quick Notes, you can link one of your Cardhop contacts to a Quick Note so that you can easily access the contact details directly from the note.
Activate a Quick Note from the bottom right corner of your Mac, then open Cardhop and select the contact you want to add to the note.
Click the "Add a link" button at the top of the note and you will see a list of items you can add to the Quick Note.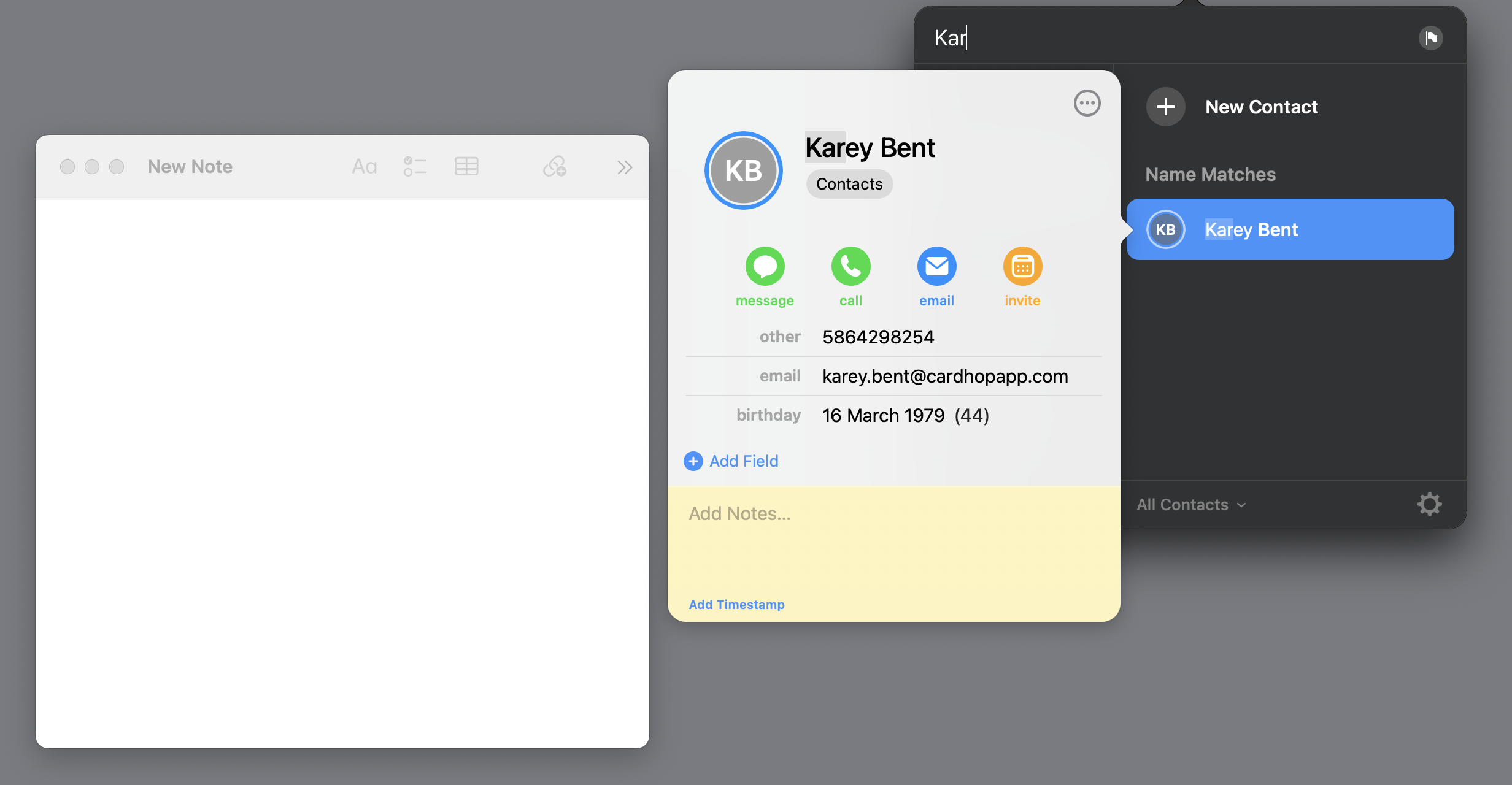 Click "Add Link" for the Cardhop contact to link the contact to your note and then you can add any other information you need directly to the note.
Once you have your contact linked to the note, you double-click the contact on the Quick Note and it will open Cardhop and take you to that specific contact.
Quick Notes also know when you are viewing a contact in Cardhop that has been previously linked to a note, and will show a small prompt to let you quickly open the note.