Business Cards
Your business cards
After choosing 'My Card', Cardhop will create a business card using your contact information, including a QR code that others can scan to quickly add your contact details to their device. To view your business card, tap the business card icon next to your contact card. Alternatively, simply rotate your phone to landscape orientation from any location to instantly view your business card.
Tap on the QR code to enlarge it to make it easier to scan. You can further customize your business card's color, logo, and the information shown in Cardhop's settings.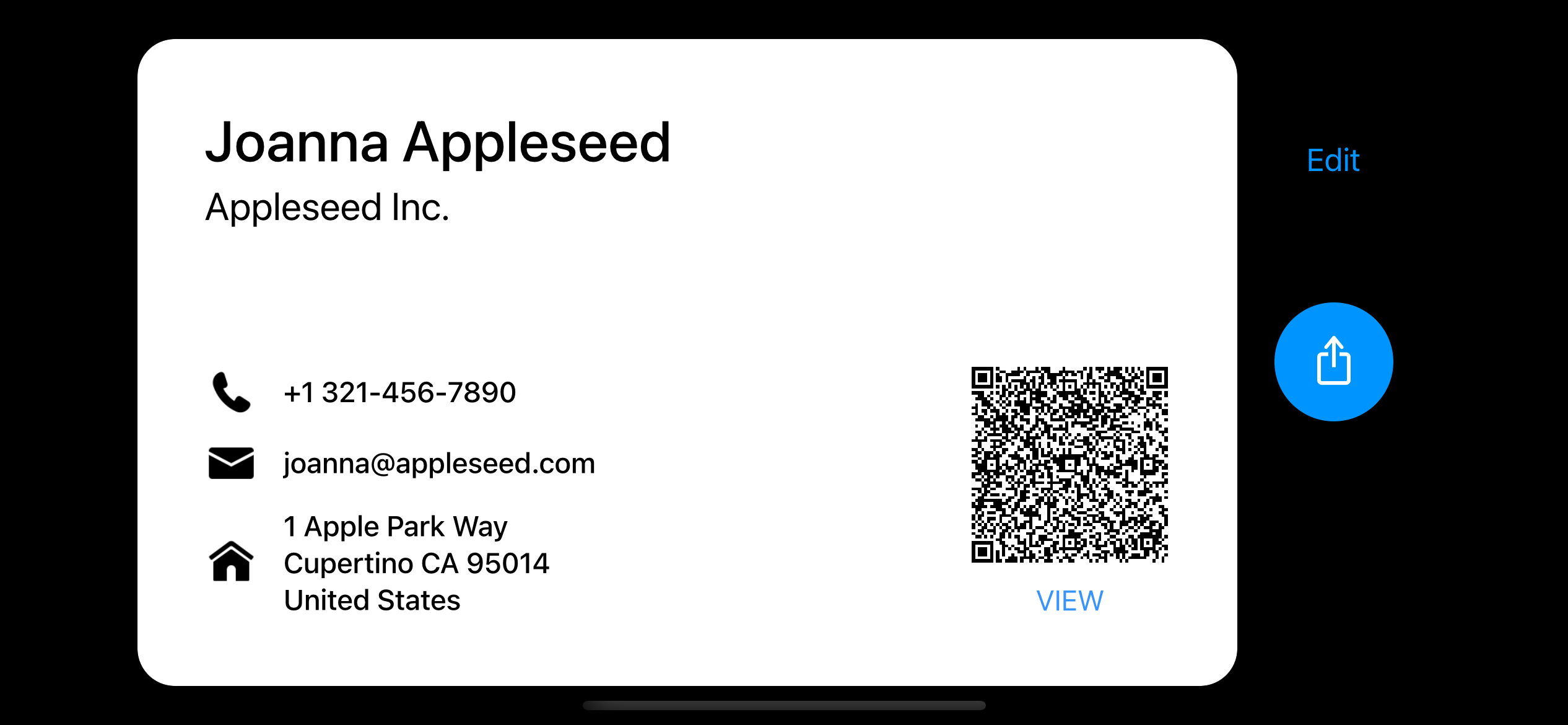 You can add multiple business cards to Cardhop, allowing you to have different cards for different contexts. To add additional business cards, go to Settings (tap the gear icon) > My Business Cards > Add Business Card. When viewing your business card, swipe the screen left or right to switch between your other cards.
Cardhop will automatically sync your business cards between your iOS devices using iCloud.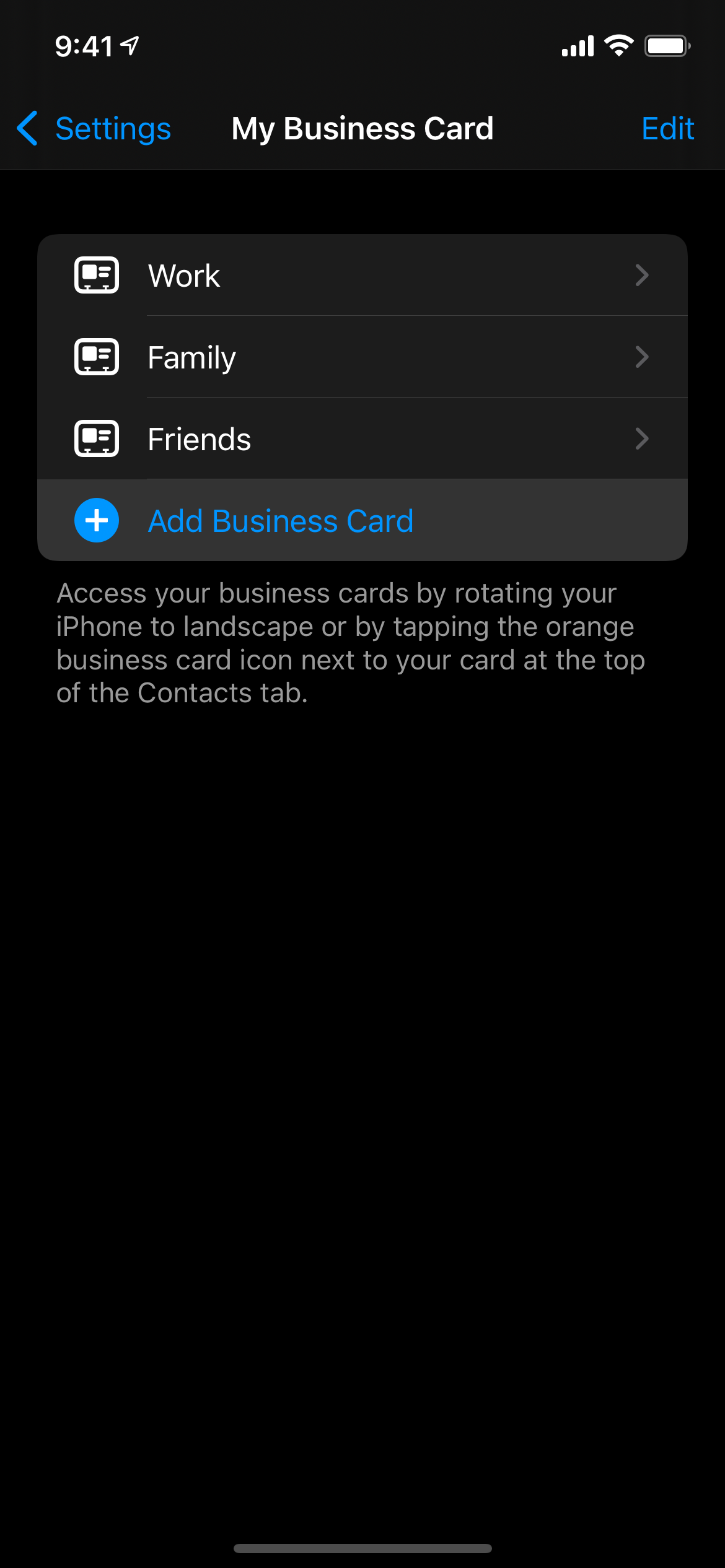 Scanning a contact's business card
Using your iPhone's or iPad's camera, Cardhop can scan business cards handed to you and recognize names, phone numbers, company names and other contact information and create a new contact with all this information.
Go to Cardhop's in-app Settings, tap the + button in the lower right corner, choose Scan Business Card. You need to grant Cardhop access to your camera for this feature to work.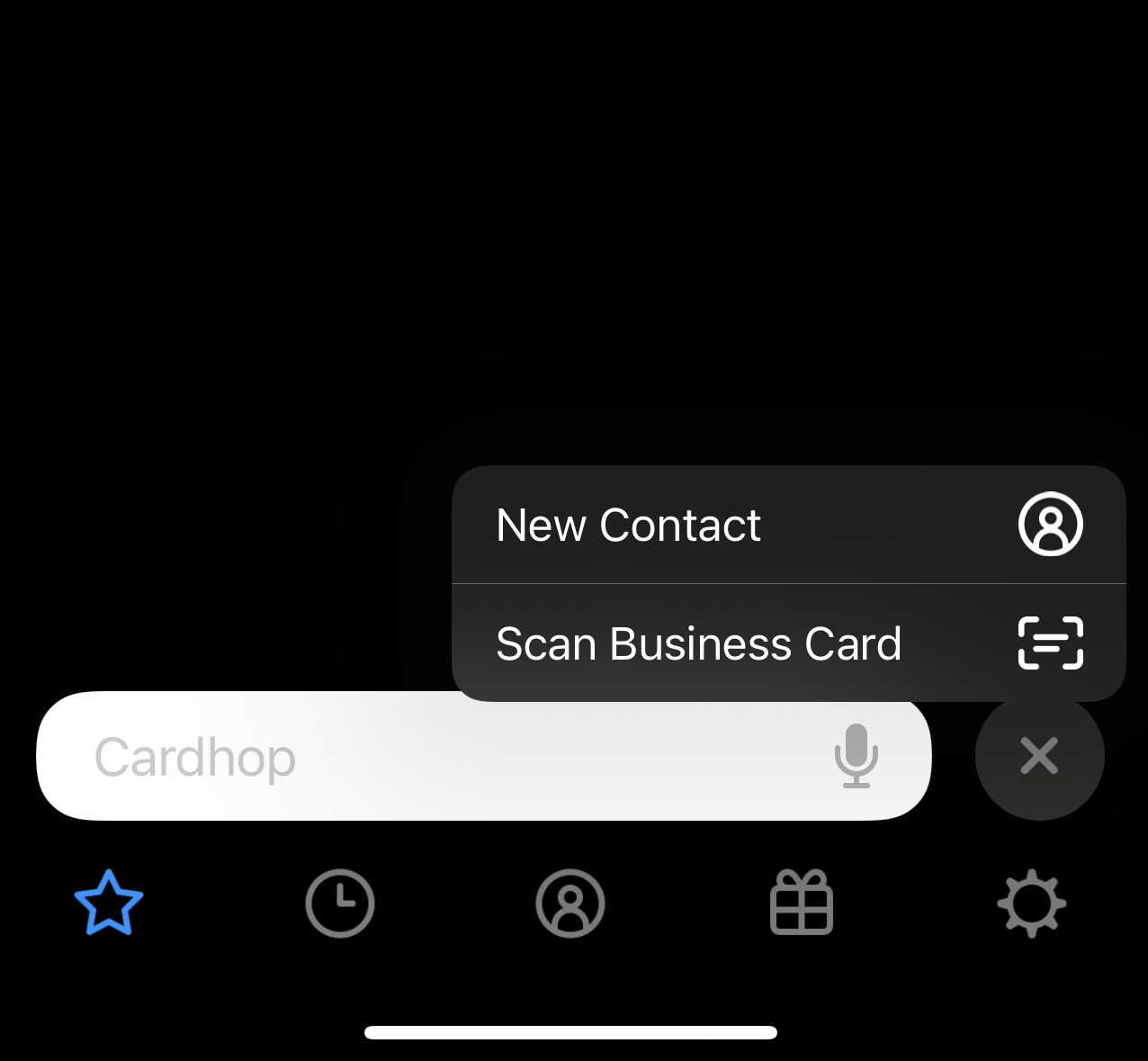 Position the business card in the frame, make sure all the information is clearly readable and Cardhop will automatically capture the information on the card. (You can also tap the large button to take a picture of the card manually.) Once Cardhop has processed the image, you will be taken to the contact's card. You can review and edit the information (if necessary) and then save the card. The new contact is stored in your default contact account.