Relationships
Cardhop's Relationships feature lets you view relationships between your contacts, whether personal or professional.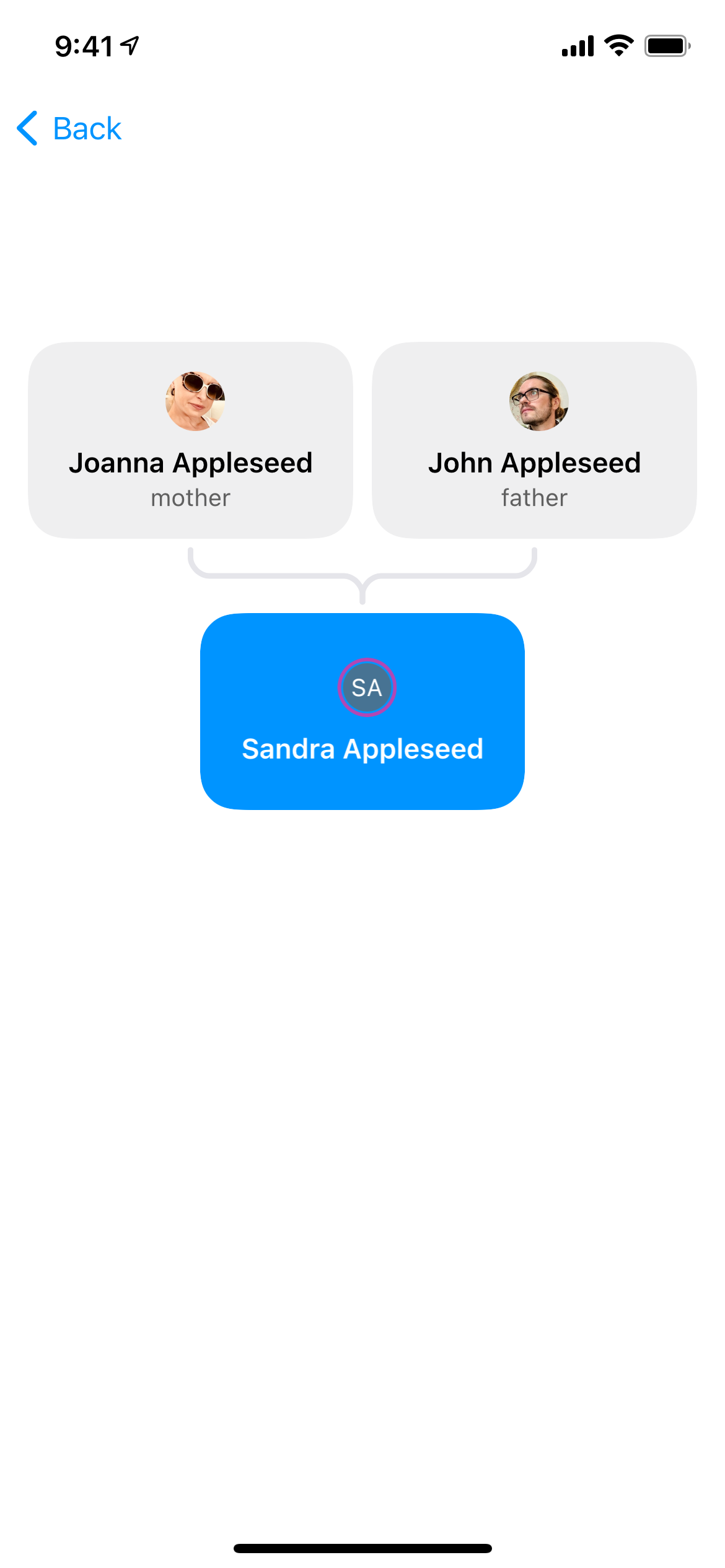 Use the Related Name field to establish a relationship from one card to another, and change the label to reflect the type of relationship between the contacts.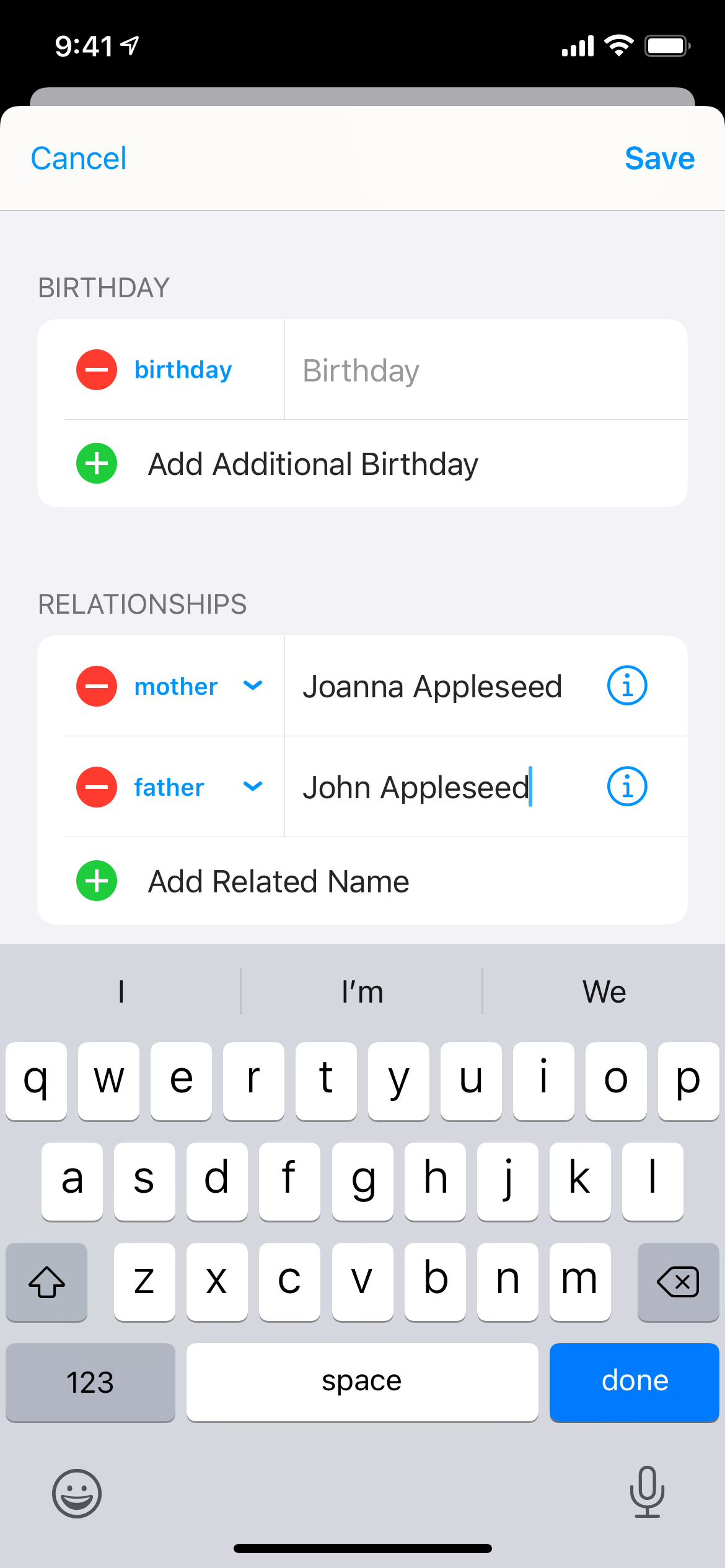 Cardhop's Relationships feature can also display an Office 365 organization chart after adding an Office 365 directory. Go to Cardhop's Settings > Directories to add an Office 365 directory and view the organization chart (see ###Directories). Approval from your Office 365 administrator may be required for this feature to work.