Editing Events and Tasks
Tap on the "Edit" button while viewing an event to begin editing. You can also quickly begin editing a specific part of an event by tapping on the relevant part. For example, tap on an event's title to begin editing the title directly.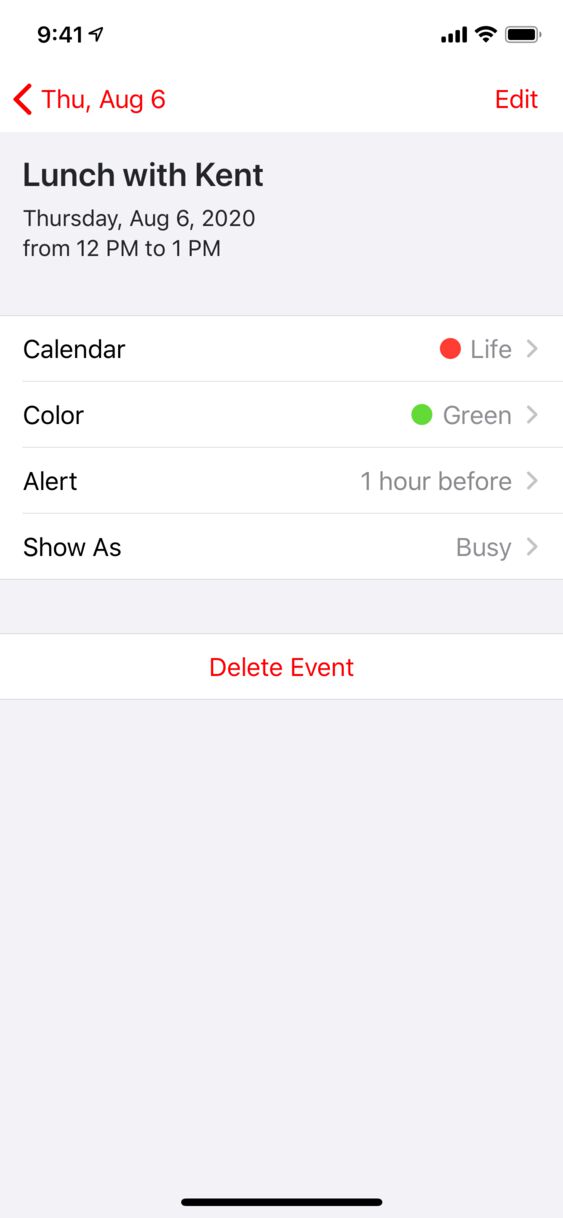 You can also edit an event by swiping to the left on the event in the list, then tapping "More...". You will be able to quickly duplicate an item, move an item, or create a template from the "More..." options as well.
Quickly delete an event or task by swiping to the left in the list and tapping "Delete". Alternatively, events can be deleted from the event details view > Edit > Delete Event.
Editing events in day and week views
In the day and week views, tap and hold an event to highlight it. You can then drag the event to move it, or you can use the white handles to change the event's duration.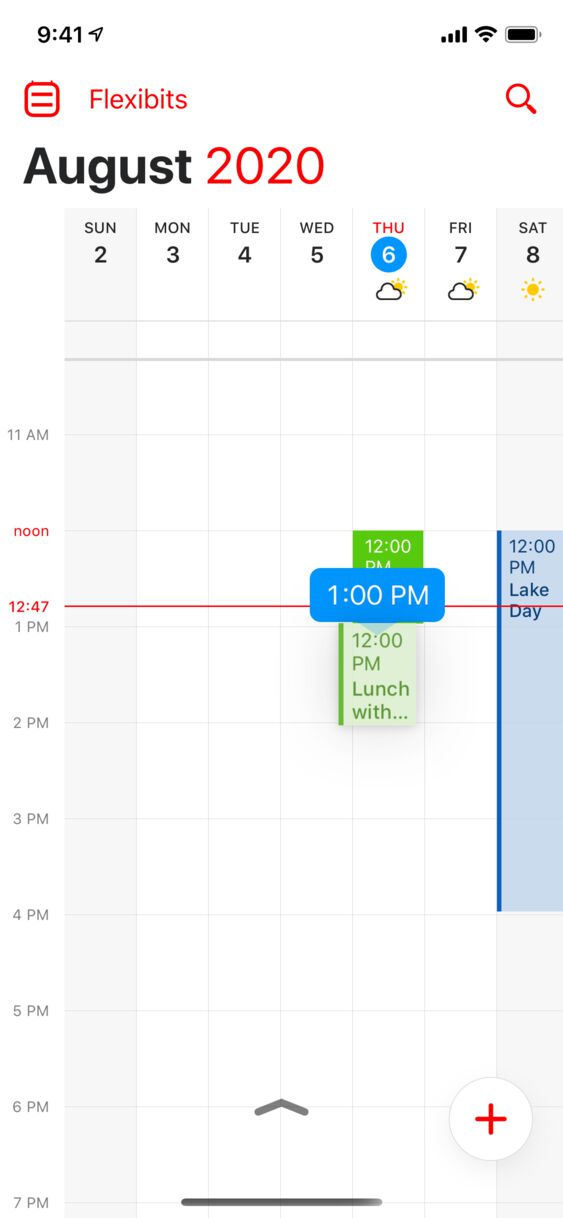 Searching your calendars
Tap the looking glass icon in the top-right of the screen to reveal search. Enter a search term and Fantastical will return the results. By default Fantastical will search for event titles, but options to search for locations or invitees are also available.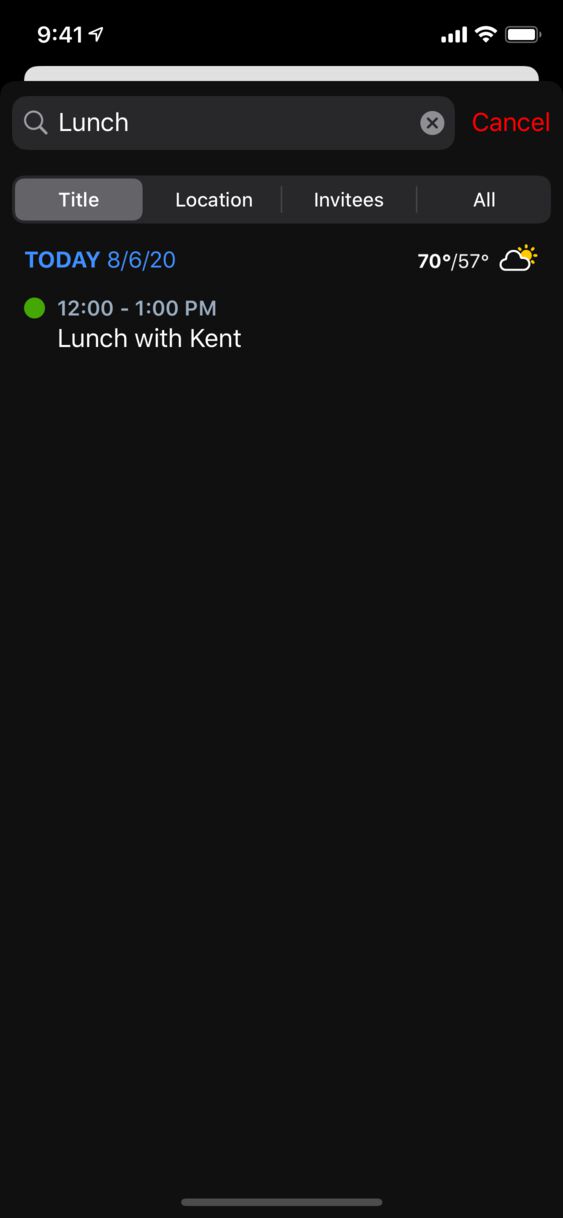 Search a specific calendar by typing a slash (/) followed by the calendar's name at the beginning or end of your search query. For example, type "lunch /h" to search just your Home calendar for events containing the word lunch.