Customize Your Shortcut
To enjoy the full speed of the Fantastical workflow, you'll want to take advantage of its keyboard shortcuts. The most important one is the shortcut that will open the Mini Window. By default it's Control-Option-Space, but you can change it to whatever is the most comfortable for you.
Open Settings and select the General tab. Near the bottom of the window there's an option titled Mini Window keyboard shortcut: with a button to the right showing the current shortcut. Click the button and then press the combination of keys you'd like to use to trigger the Mini Window.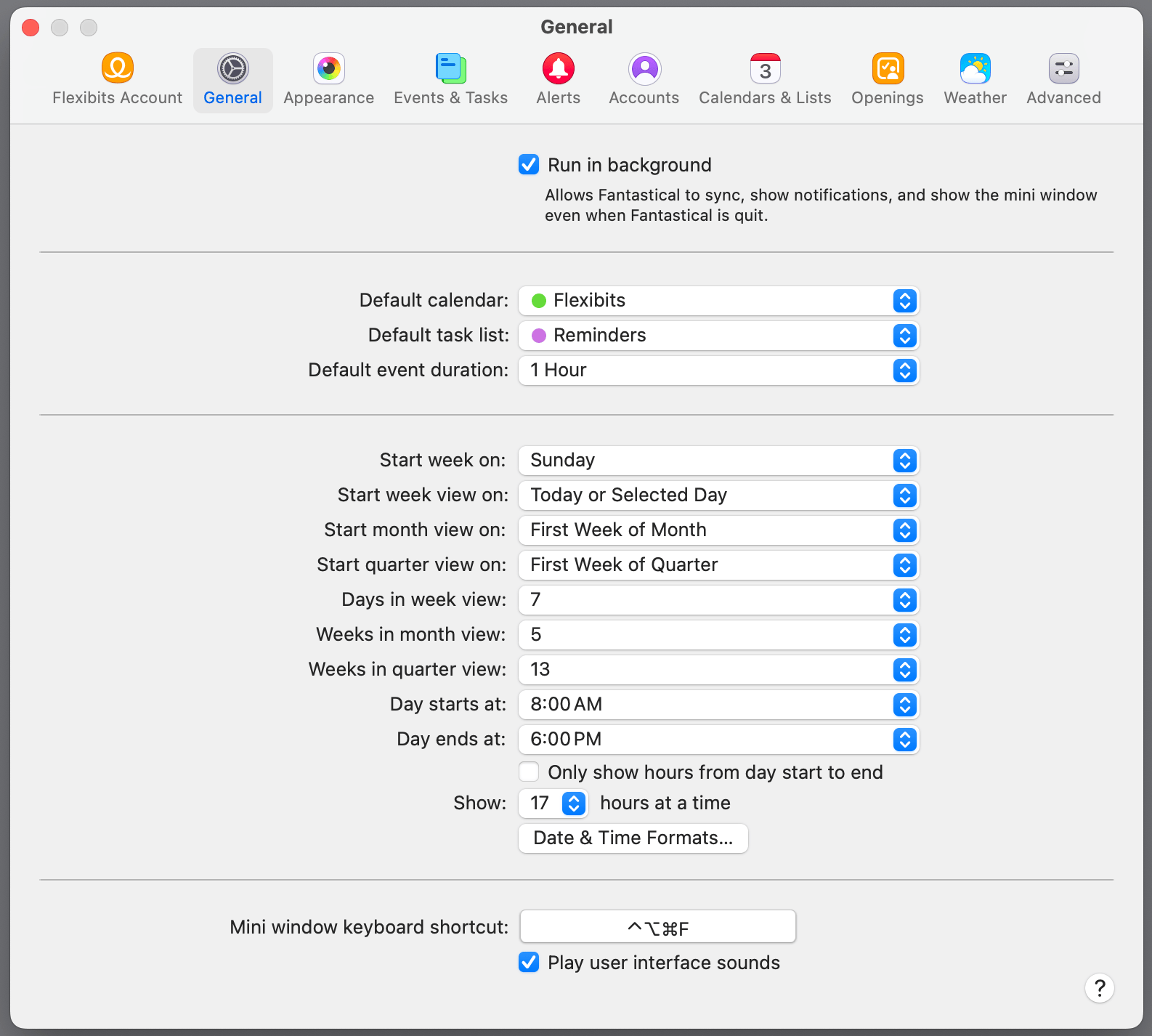 Now you can press your keyboard shortcut at any time, in any app, and open the Mini Window to immediately start entering a new event.
There are many keyboard shortcuts available to speed up your workflow. See the Keyboard Shortcuts section for more details.